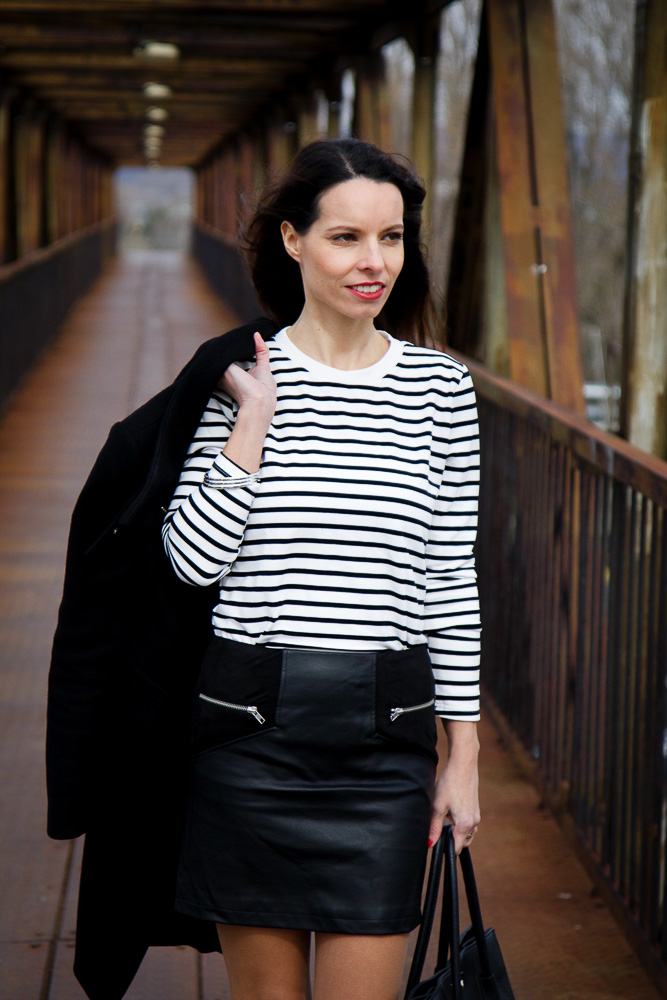 Hello everyone!
Stripes, stripes and stripes. Are you a big fan of stripes like me? I love striped clothes, especially in black and white combination. In my closet you can find many clothing pieces in this combo. If you like simple style, striped shirt or dress is perfect choice for your wardrobe.
Today's post is about striped T-Shirt with longsleeves (SheIn). I'm wearing it with black mini skirt (Noisy May Silja), black midi coat (Zara) and black ankle boots (Baťa). From the accessories I chose black tote bag (Orsay), black sunglasses (Orsay) and silver jewelry (H&M) to this outfit. I hope you like it. :)
Outfit details and the links you will find under my pictures. Feel free to leave your comments bellow.
Have a great day!
Tina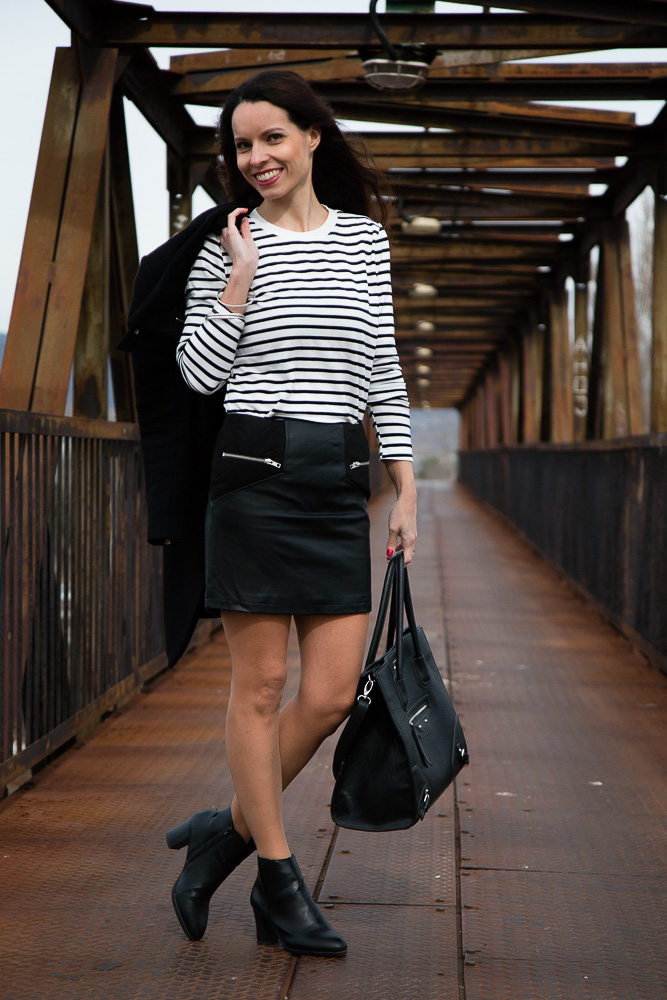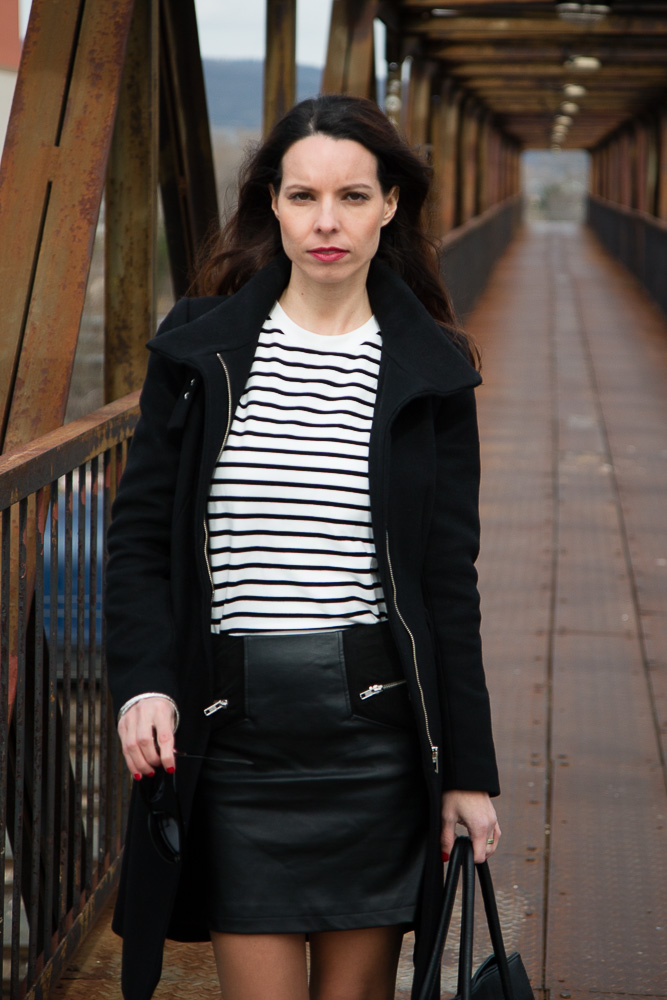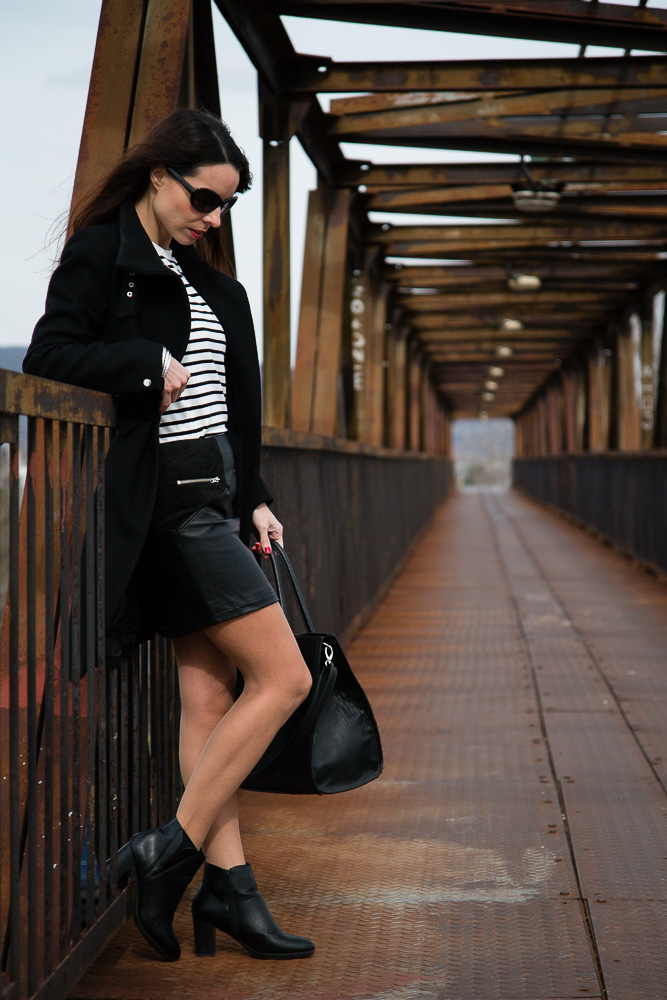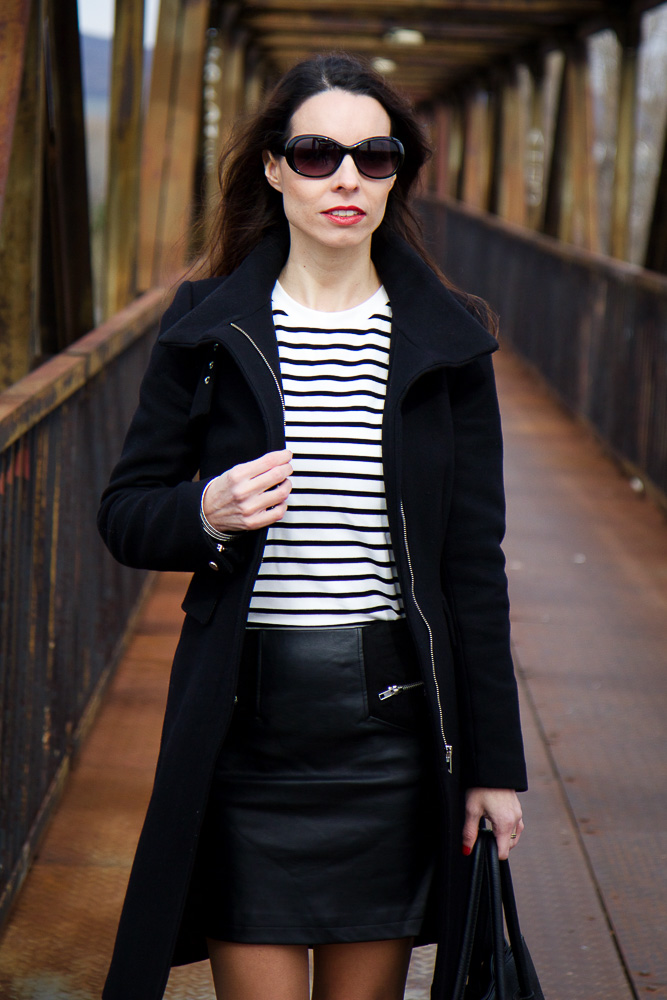 Photo: Maroš
Look:
top…SheIn, similar H&M, Shopbop
skirt…Noisy May Silja, similar SheIn
coat…Zara, similar H&M, Zara, Shopbop
bag…Orsay, similar SheIn, H&M, Shopbop
shoes…Baťa, similar SheIn, Shopbop
sunglasses…Orsay, similar SheIn, H&M, Shopbop