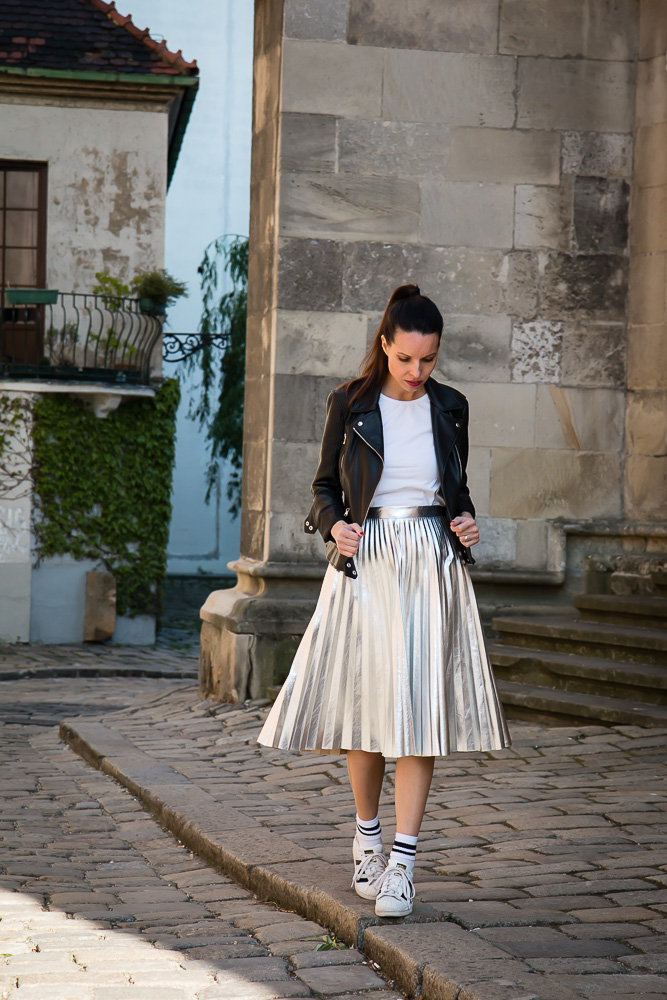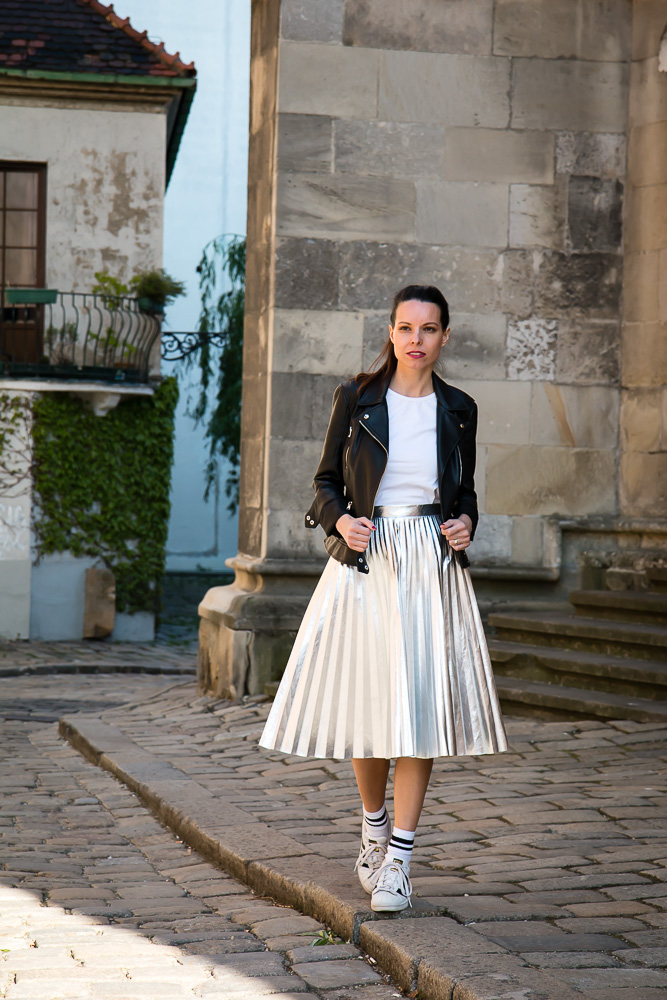 Happy Thursday fashionistas!
How are you? I hope you are fine and you have a great week. Today's post is about metallic midi skirt from Sammydress. Metallic is still trendy and you can find many clothing items in gold or silver color. I love especially metallic sneakers. This time I chose silver faux leather accordion pleat skirt for my new outfit. I combined it with basic white T-Shirt and sneakers. I hope you like it :)
This skirt is perfect clothing item for the spring, fall and winter (not for summer). You can wear it for example with leather biker jacket or with sweatshirt (I am wearing the skirt with pink sweatshirt and pink sandals also and it looks very trendy and modern :) ).
Don't forget to check out Sammydress Facebook and Instagram to find more fashion inspirations.
You can use these coupon codes for shopping at sammydress.com:
Coupon 1: 12% Off Sitewide  Coupon <RMN2017>
Coupon 2: 12% Off Swimwear and Bathing Suits  Coupon <SDSALE1>
Coupon 3: $3 off any order over $25   Coupon<SD2RMN>
$5 off any order over $40   Coupon<SD2RMN>
$7 off any order over $60   Coupon<SD2RMN>
$11 off any order over $90   Coupon<SD2RMN>
You will find outfit details under my blog post as usually ;)
Thank you for reading this and have a great weekend <3
Tina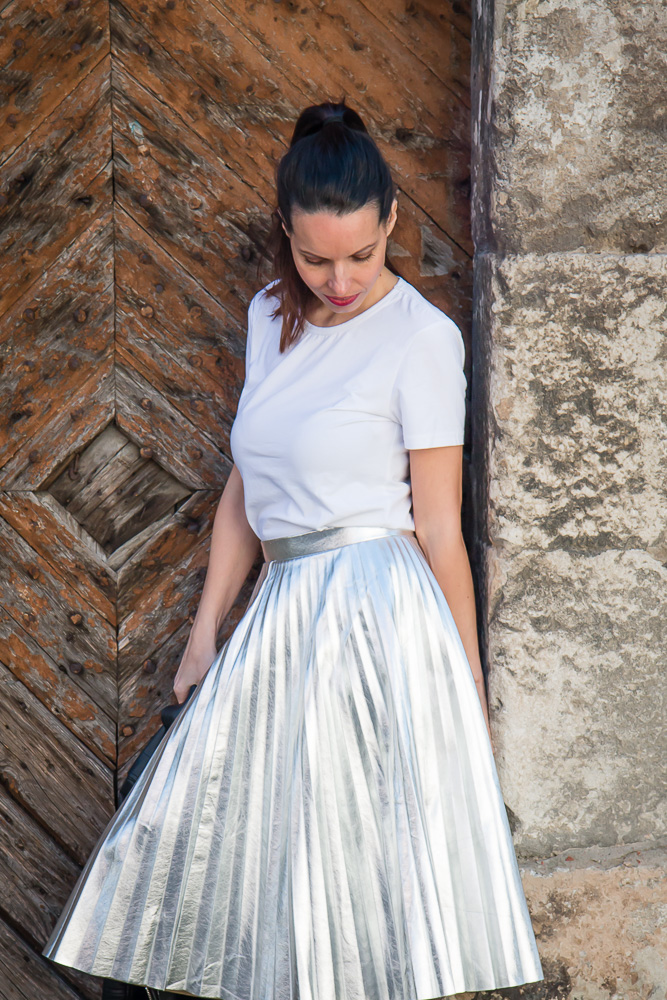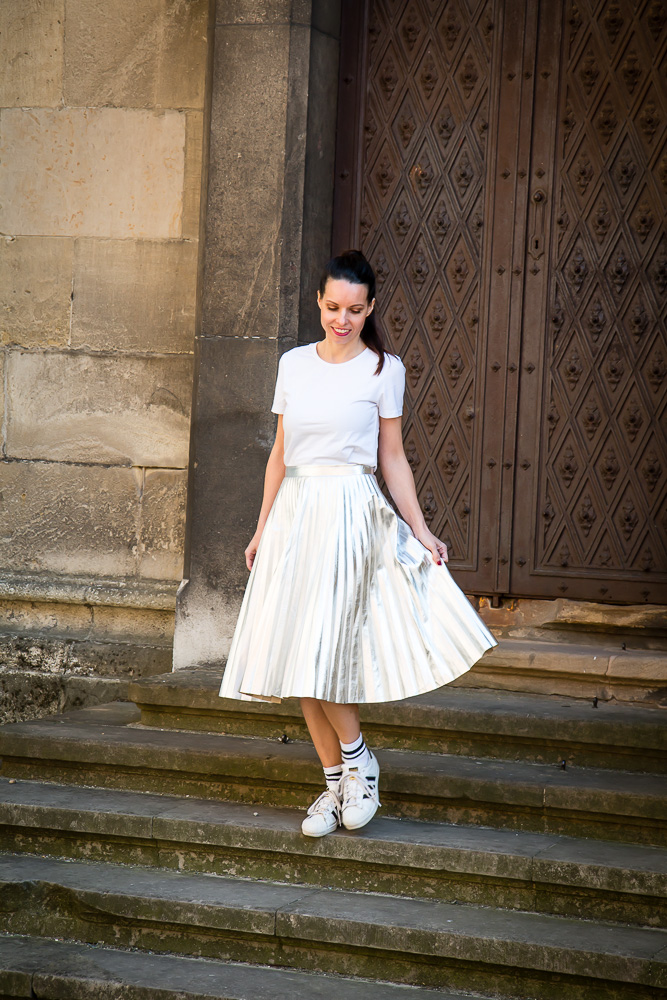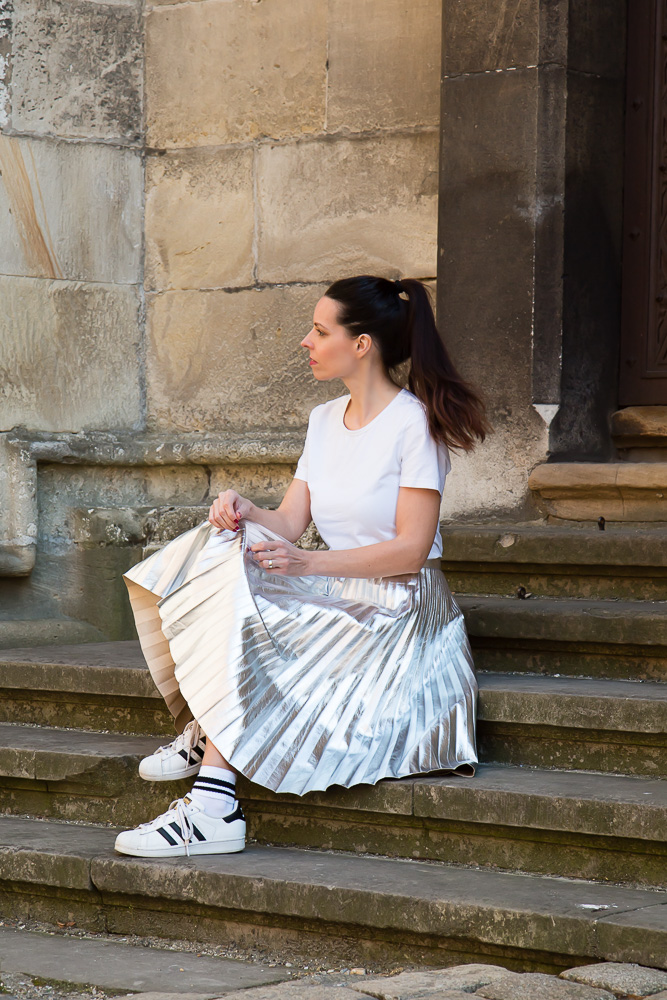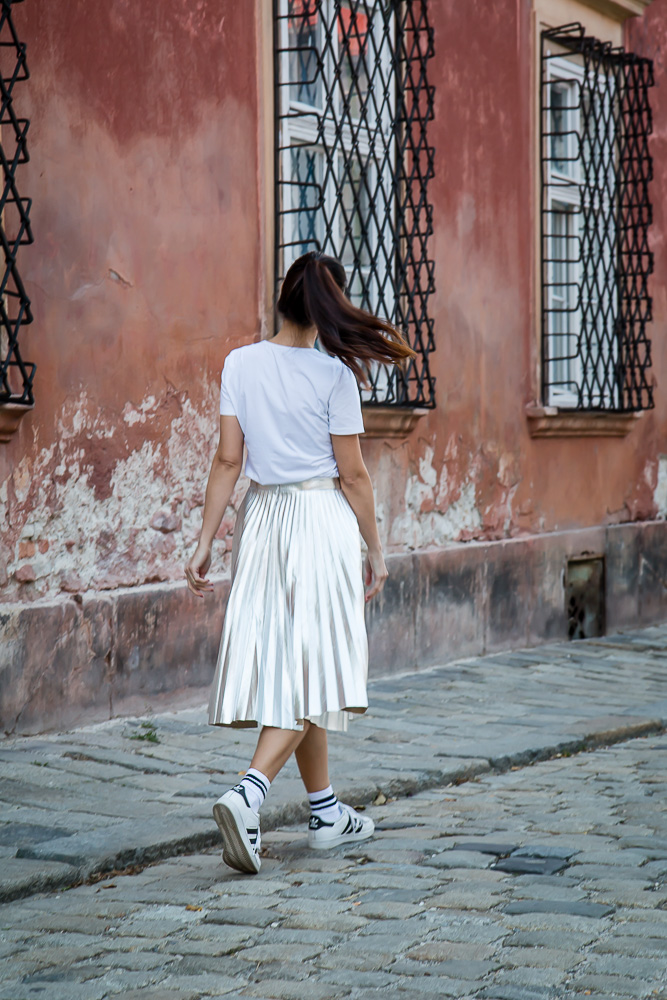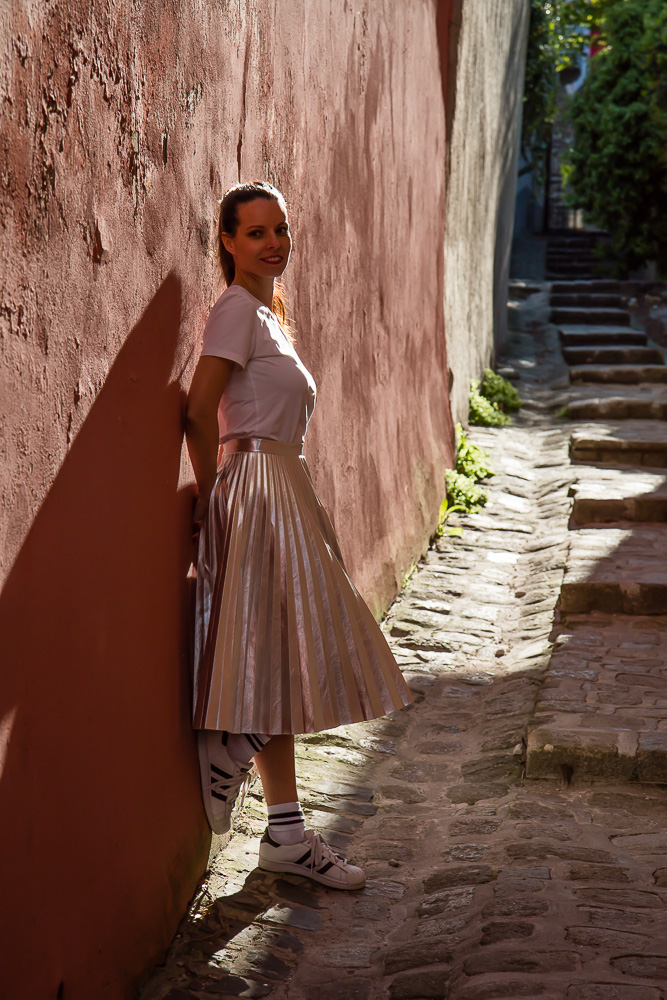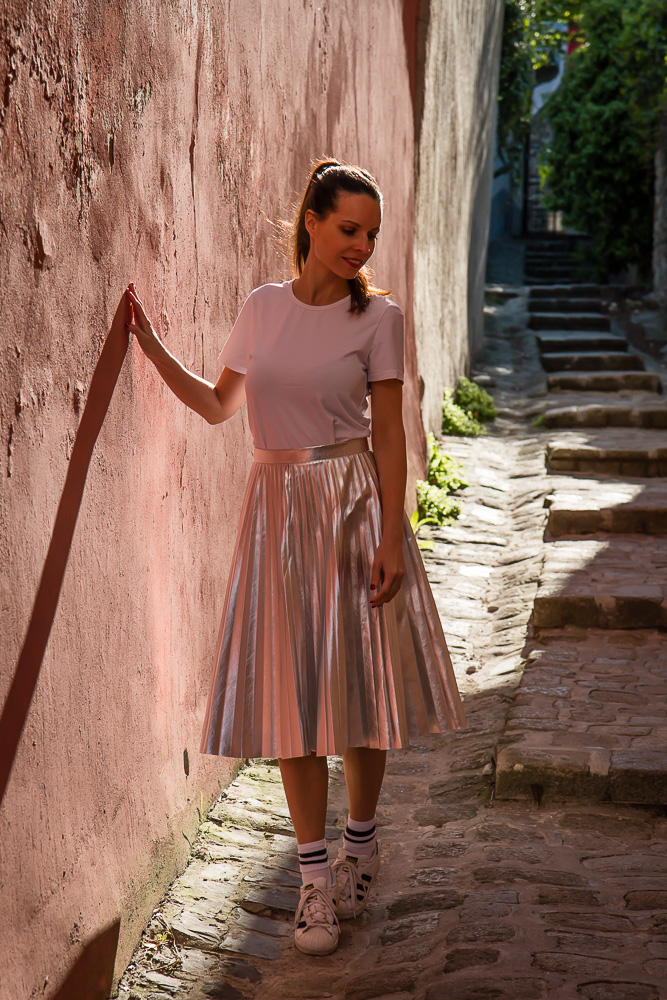 Look:
metallic midi skirt Sammydress | T-Shirt Zaful (sold out, similar here) | sneakers Adidas Originals (similar here) | black biker jacket Zara (sold out, similar here)