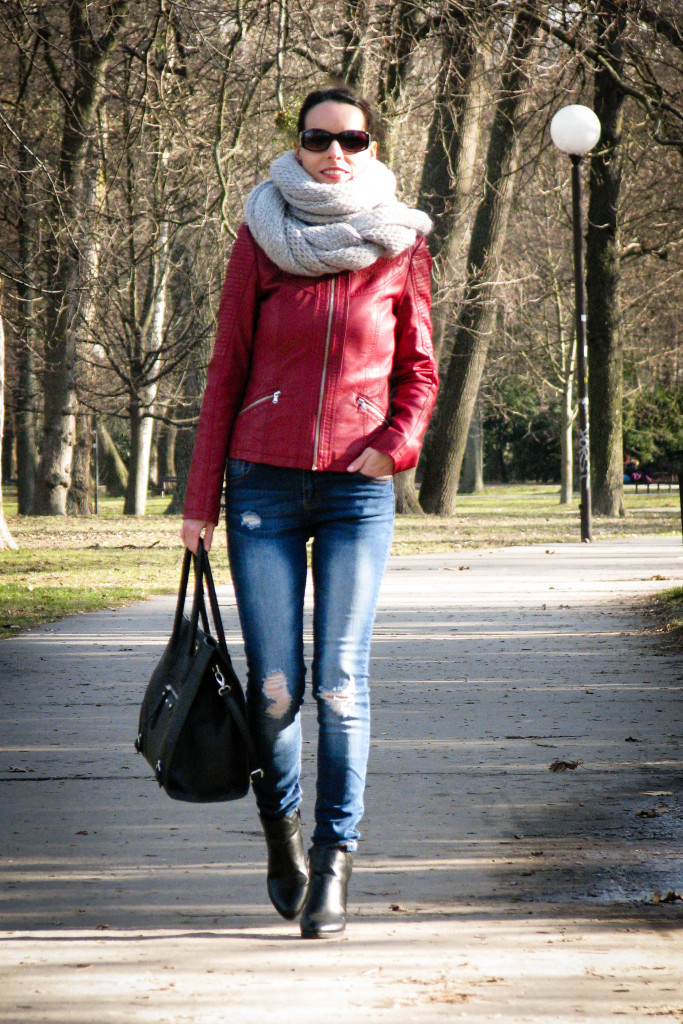 Happy Wednesday everyone!
How are you? I hope, you are well. Today's outfit is about red biker jacket (Orsay). I adore this jacket! It's comfortable and variable clothing item. You can combine it with white, black or blue color. I prefer the combo with blue jeans (New Yorker), because I'm "jeans lover". It's still cold here, so I chose black ankle boots (Bata), gray wool scarf (Zara) and thick sweater (New Yorker) to this outfit. I completed it with black tote bag (Orsay) and black sunglasses (Orsay). Casual, chic look, suitable for the end of wintertime. What do you think?
Outfit details and the links to the stores you can find under my pictures.
Have a great day!
Tina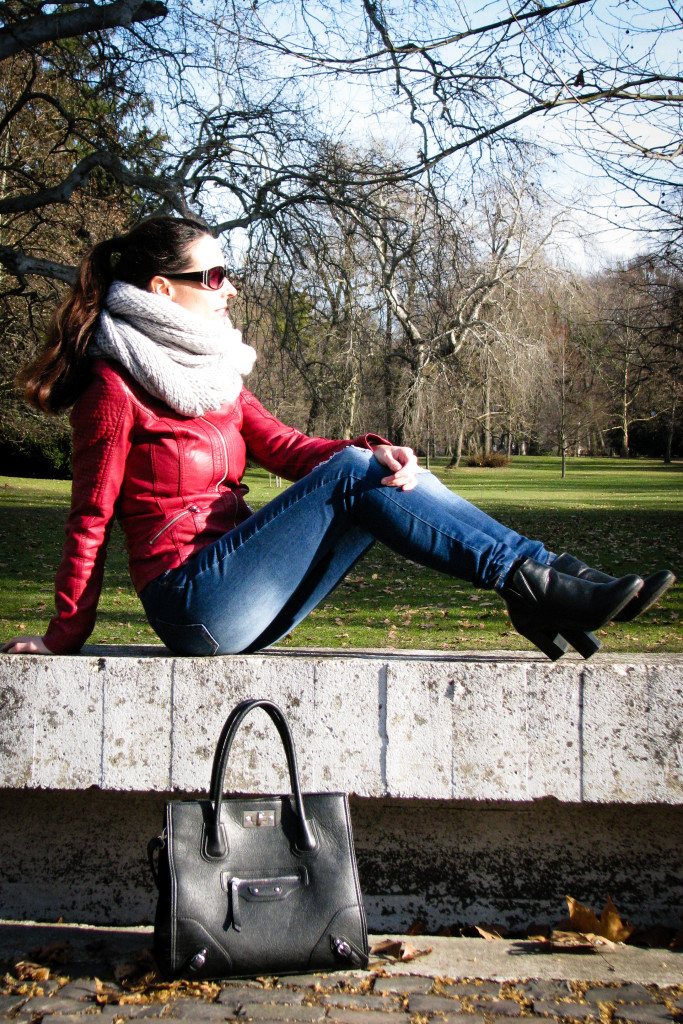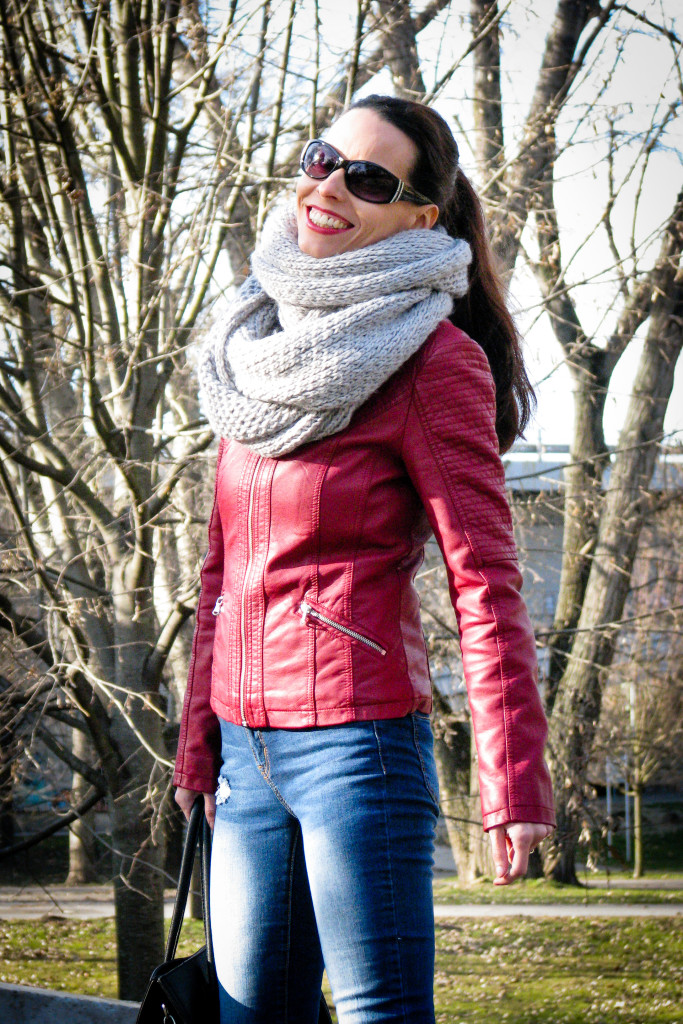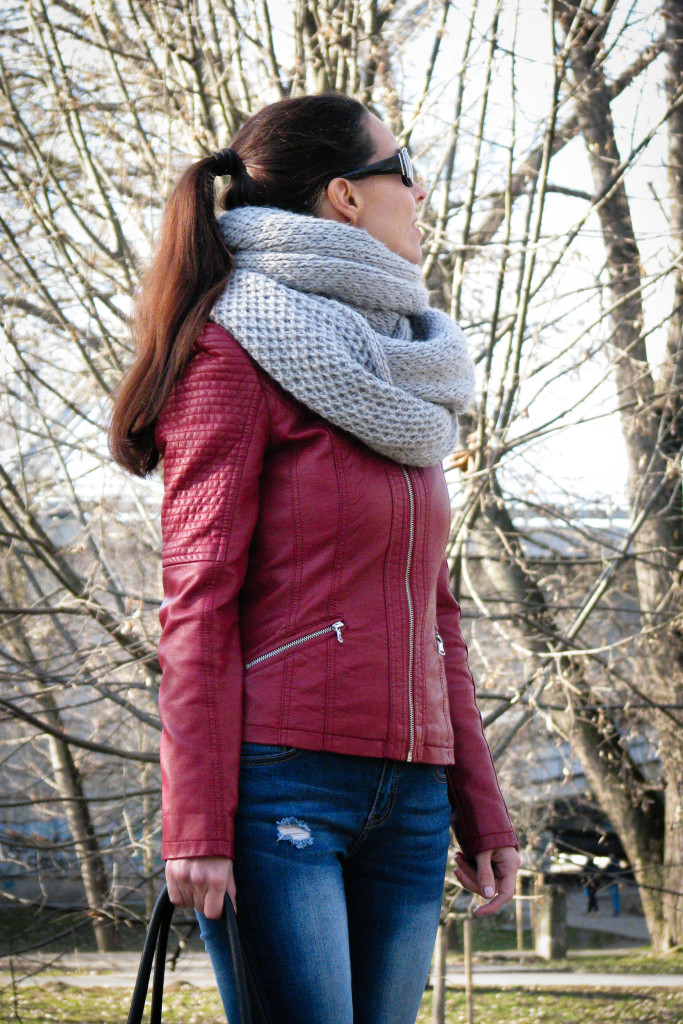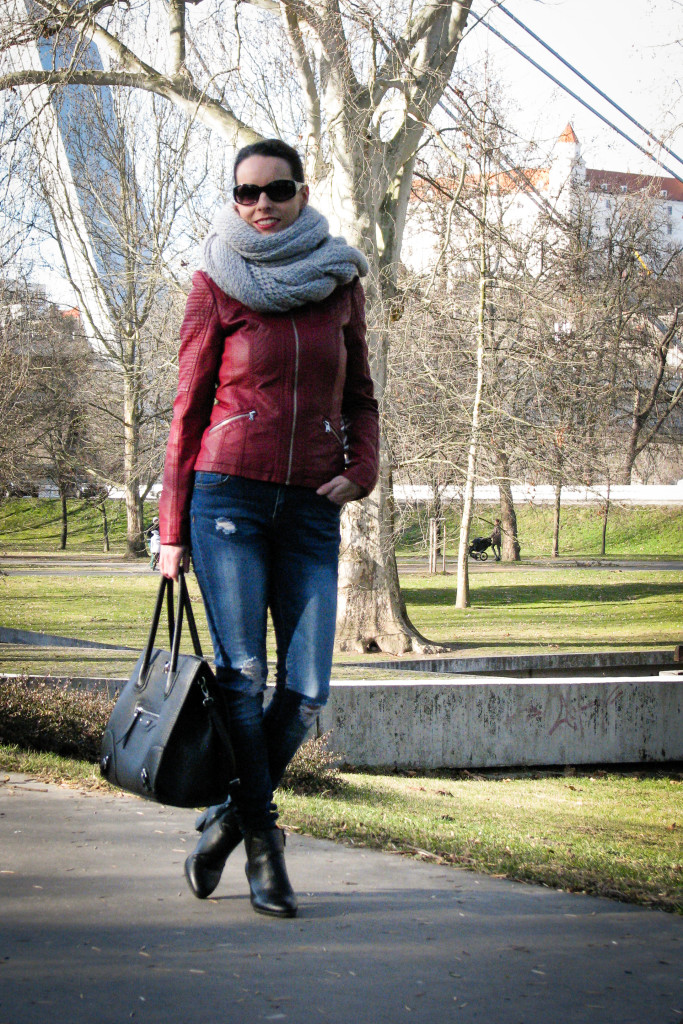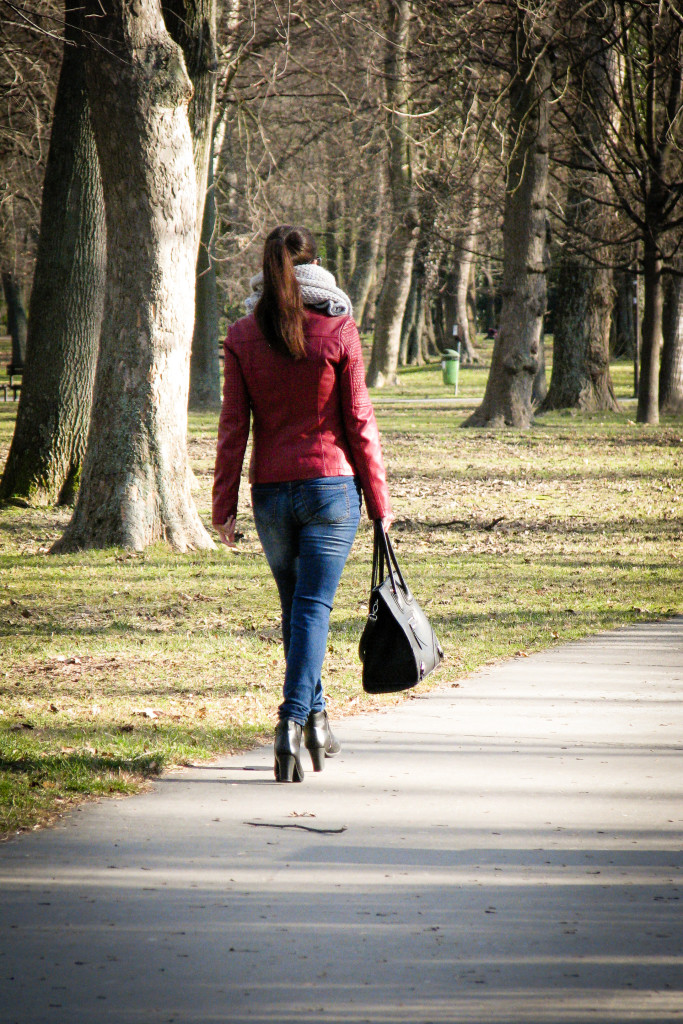 Photo: Maroš
Look:
jacket…Orsay, similar Orsay, Rag&Bone
jeans…New Yorker, similar Shopbop, H&M
bag…Orsay, similar Orsay, H&M, Rebecca Minkoff, Zara
shoes…Baťa, similar H&M, Sam Edelman, Zara
scarf…Zara, similar Club Monaco