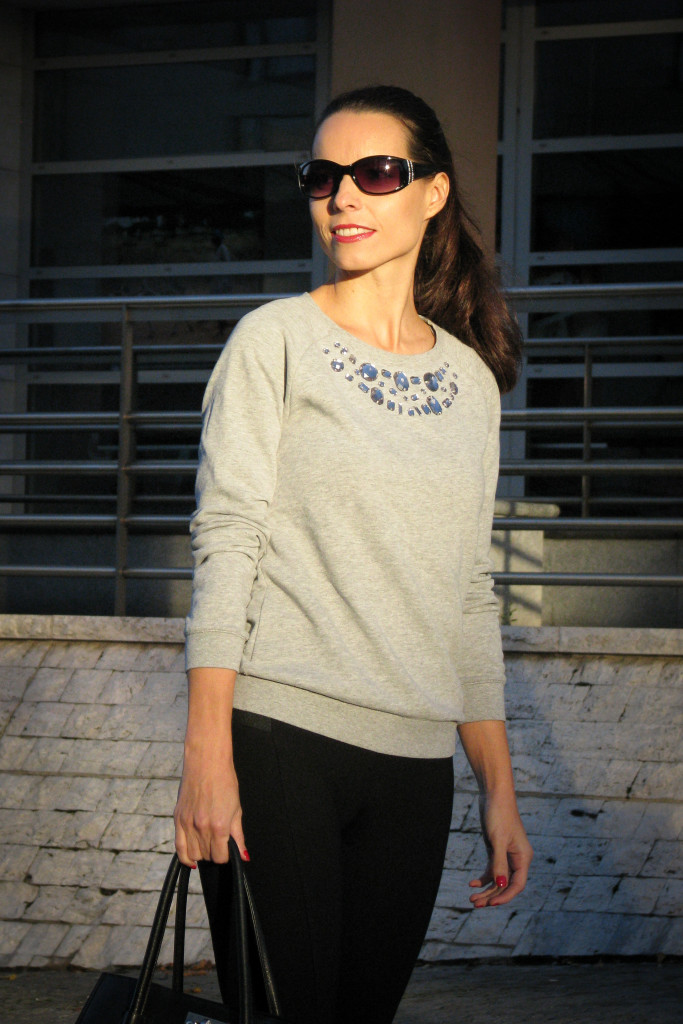 Hi everyone!
How are you? I hope, you are well. It's nice weather here in Slovakia, not cold, the temperature is higher than usual in November and I love it. I like to walk in the streets without coat, only in jumper or sweatshirt.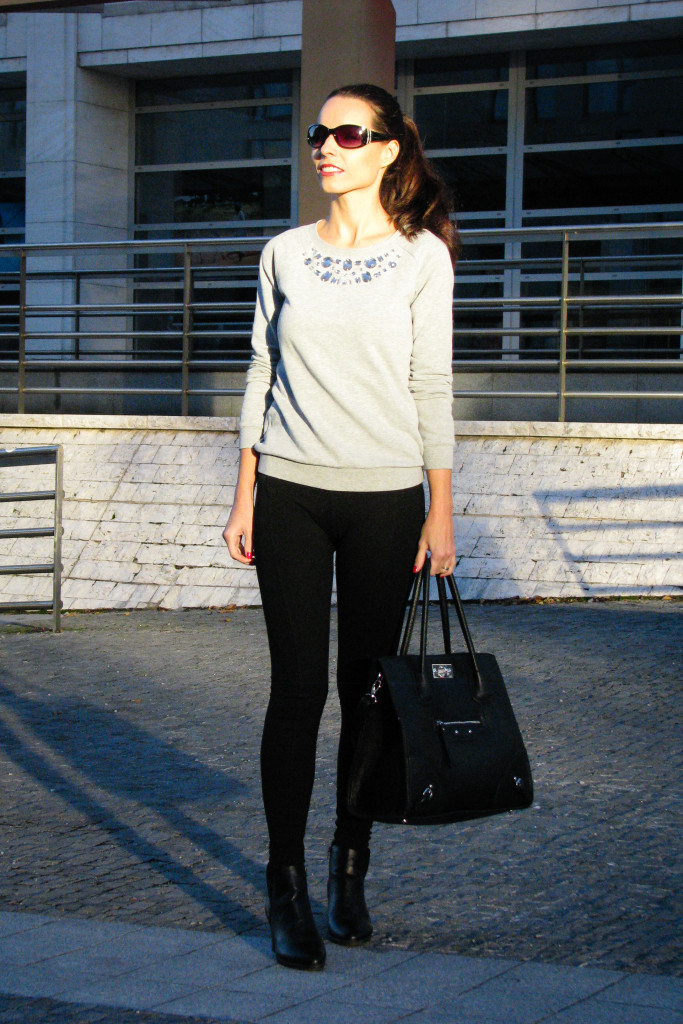 My today's outfit is about two colors: black and gray. I'm wearing gray jumper (Tchibo), black leggings (Zara), black ankle boots (Baťa) and black tote bag (Orsay). When it's cold, I wear black midi coat (Zara) to this outfit. Again simple styling :)
The clothing or similar items you can find under my pictures, just click on the links.
Happy shopping!
Tina
Photo: Maros
Shop this look:
top…Tchibo Top, similar Figue Eye Sweatshirt
pants…Zara Leggings, similar Fleece Lined Leggings
coat…Zara Coat, similar Theory Coat
shoes…Baťa Ankle Boots, similar Michael Kors
bag…Orsay bag, similar Botkier, Kate Spade
sunglasses…Orsay, similar Le Specs