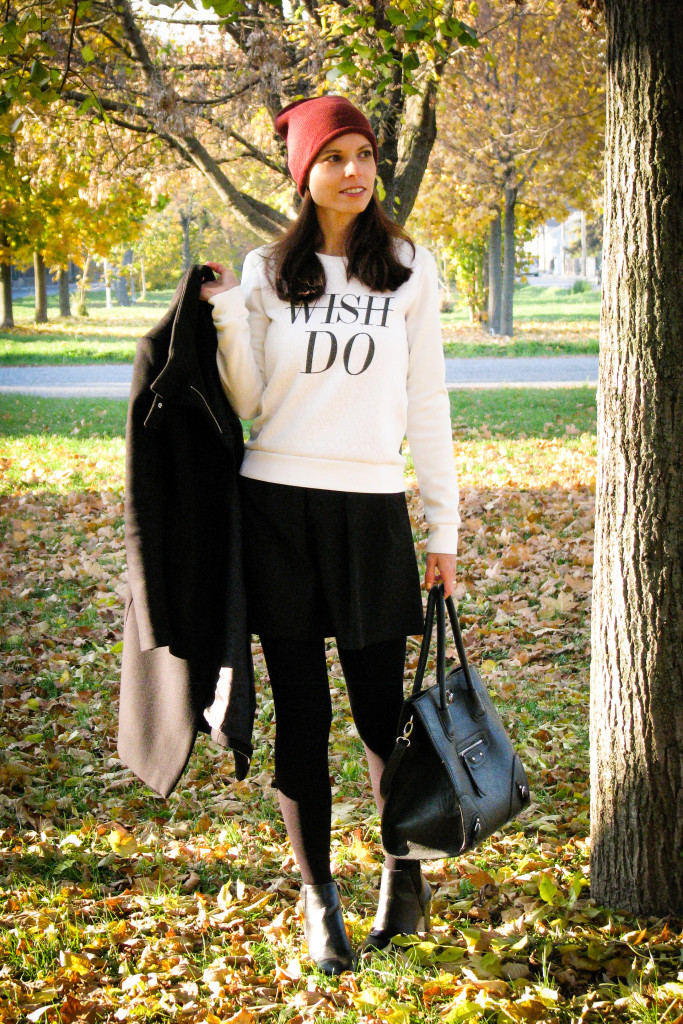 Happy Tuesday everyone!
Although I'm lover of summer, I like autumn time too, when the sun shines and the nature is colorful. So I used this beautiful time for photo shooting in our city park. I hope you will like it.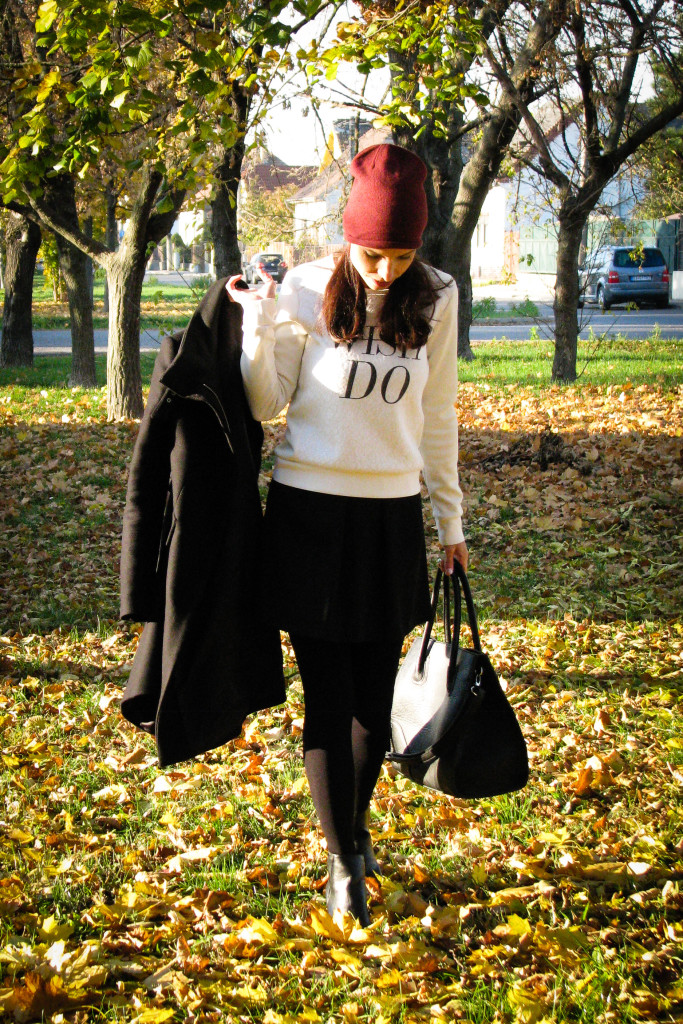 My outfit today is very comfy and simple. I'm wearing black A-line skirt (Bershka), white sweatshirt (Bershka), black coat (Zara) and black ankle boots (Baťa). From accessories I chose burgundy hat (H&M), black fleece tights (H&M) and black tote bag (Orsay).
The links to the stores you will find under my pictures.
Have a great day and keep smiling :)
Tina
Photo: Maros
Shop this look:
skirt…Bershka Skater Skirt, similar Shopbop Skirt
sweatshirt…Bershka (old), similar Bershka Jumper, Shopbop Sweatshirt
coat…Zara coat (old), similar Shopbop Black Coat, Zara High Collar Coat
shoes…Baťa, similar Michael Kors Booties
bag…Orsay (old), similar Rebecca Minkoff Tote
hat…H&M, similar Plush, Basic Sport Beanie