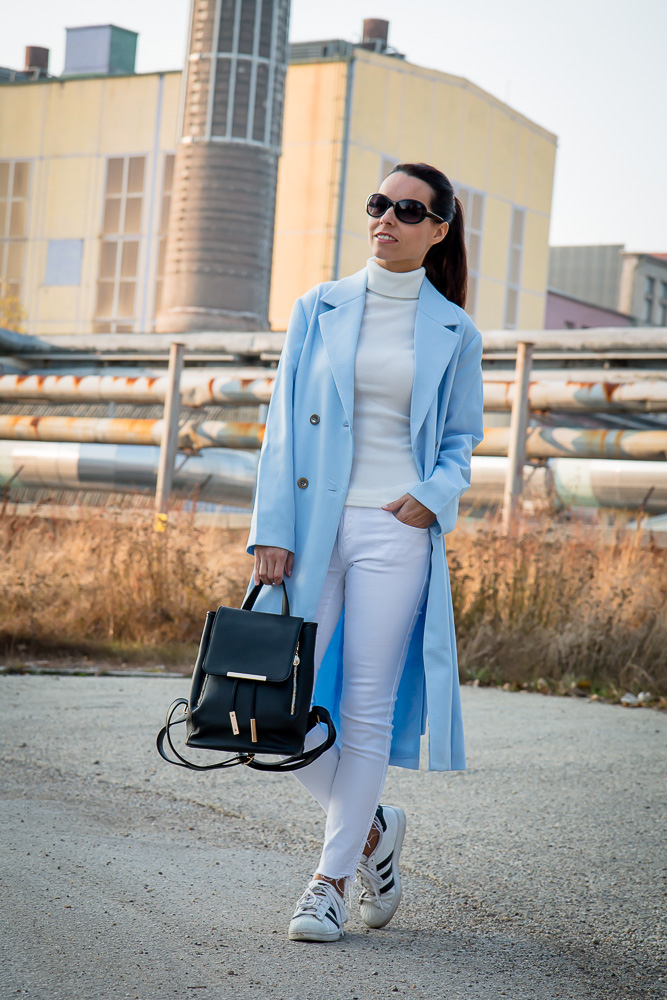 Happy Monday everyone!
How are you? I hope you are fine. Today's post is about blue coat from Rosewholesale. I am wearing it with my favorite shoes – sneakers ;) I combined this coat with white turtleneck and white jeans. I chose black satchel bag and black sunglasses to this outfit. Simple street style look. I hope you like it :)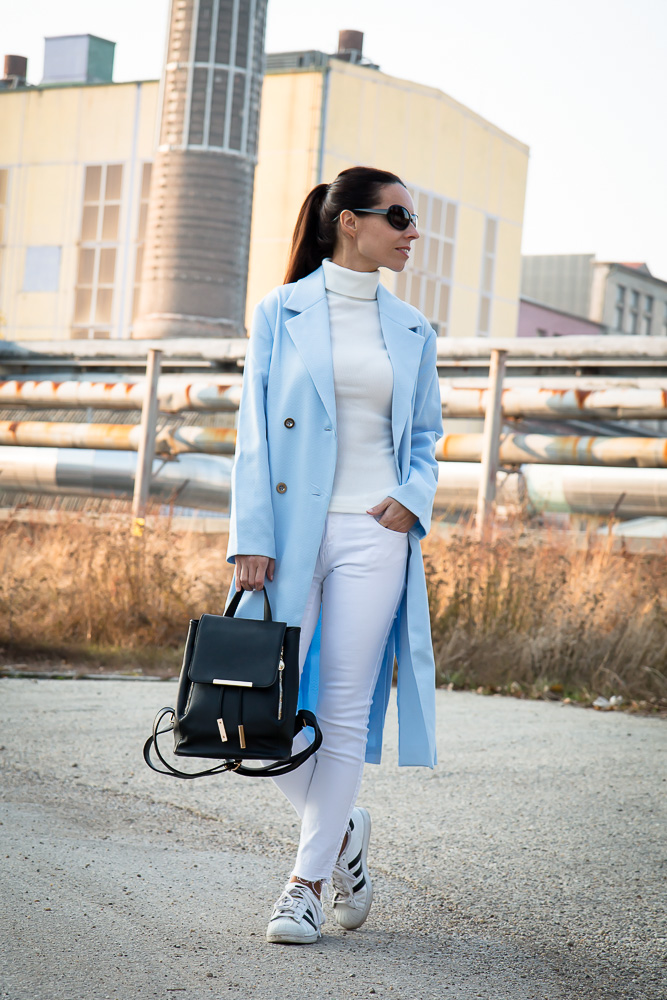 Blue coat, white turtleneck and black bag – all these items are from one shopping site, where you can find many discounts, fashionable collections and clothing items of high quality for low price. If you want to know more about their sale activities, click here.
You will find outfit details under my photos.
Have a great day!
Tina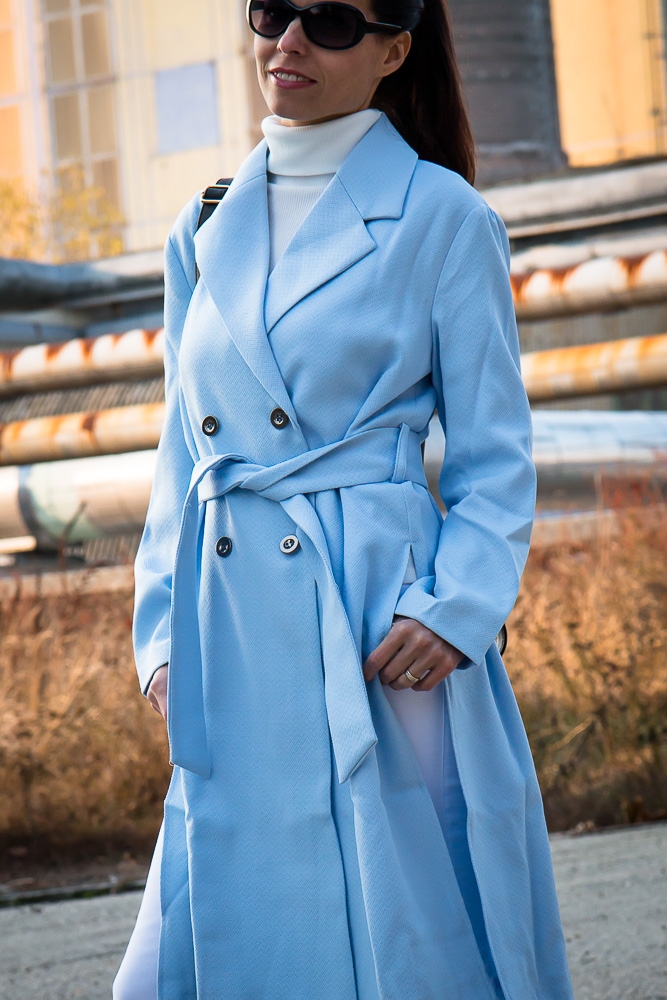 I like the color of this coat the most. The material is very thin. If you want to wear it in winter, combine it with black leather jacket, black leggings and black booties.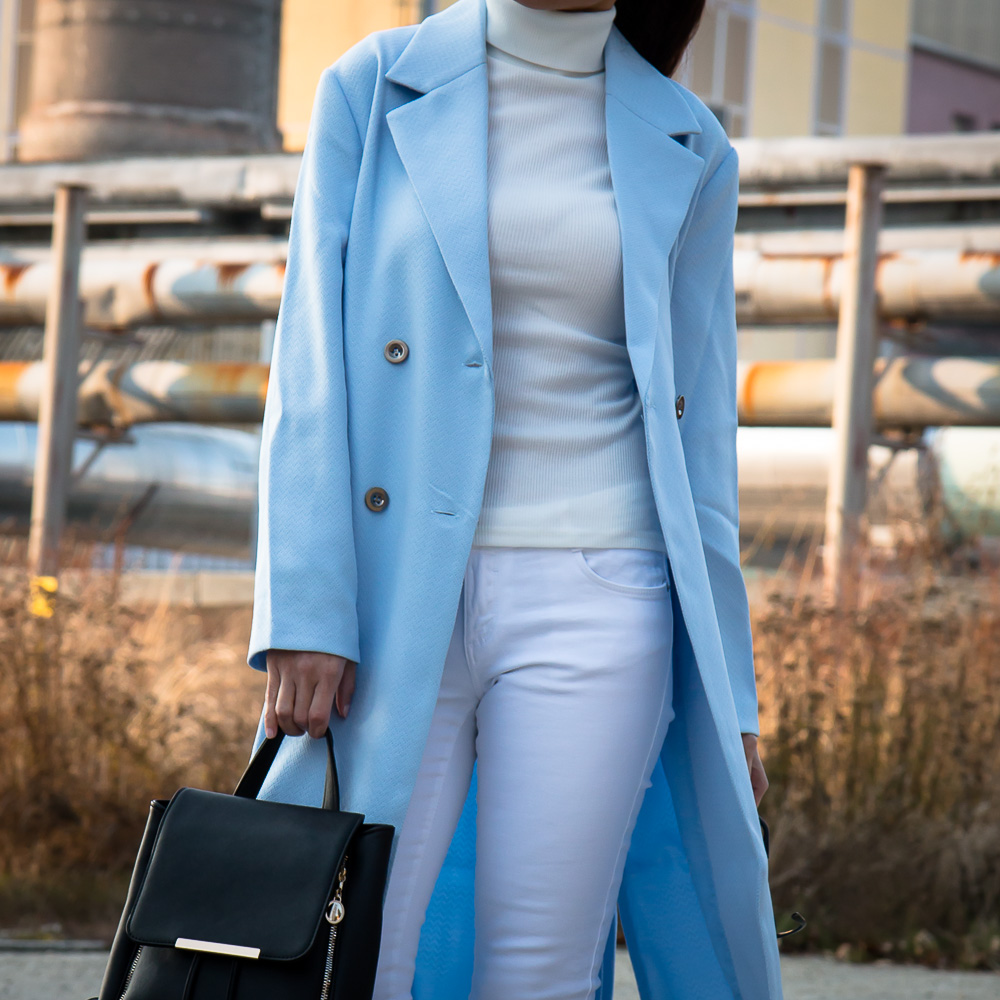 White turtleneck is a great clothing item, because you can wear it with everything and almost all year. The material is very comfy. I am wearing Size S and it fits perfectly to me.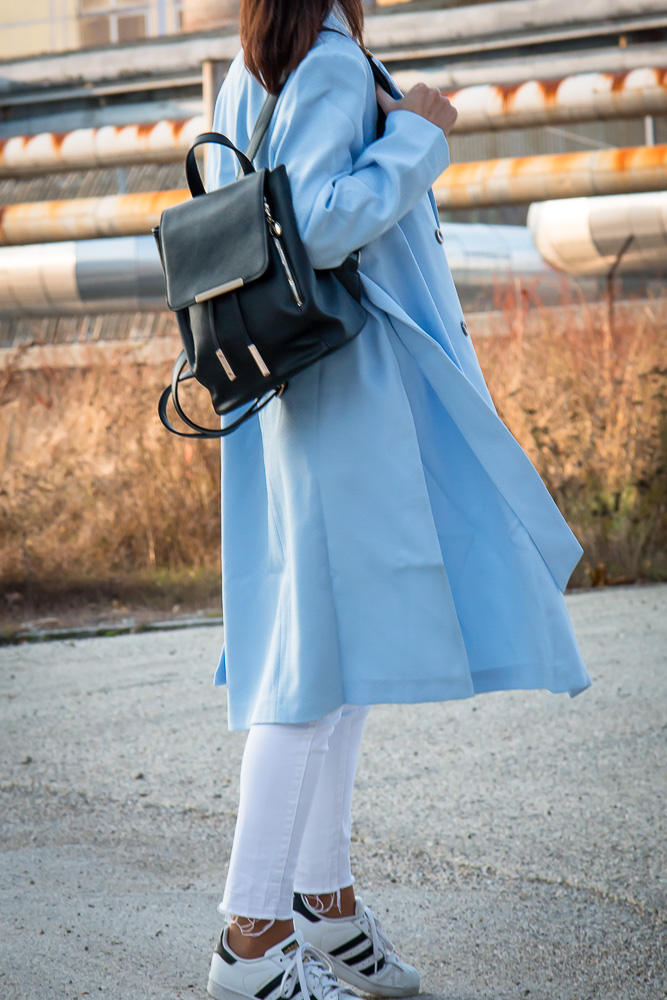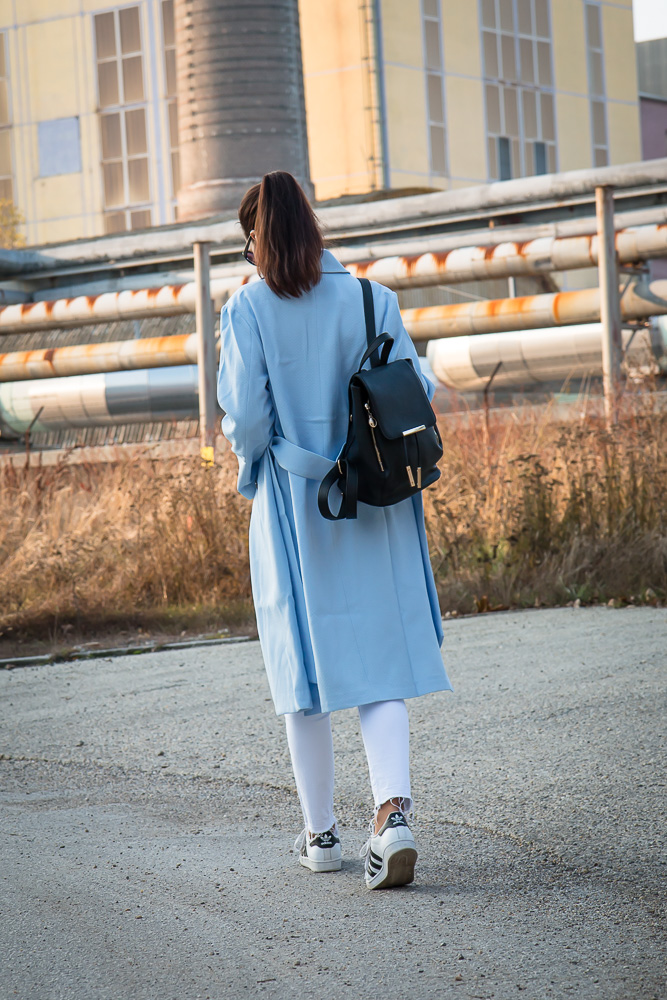 Look:
blue coat | white turtleneck | white jeans | black bag | sneakers | black sunglasses