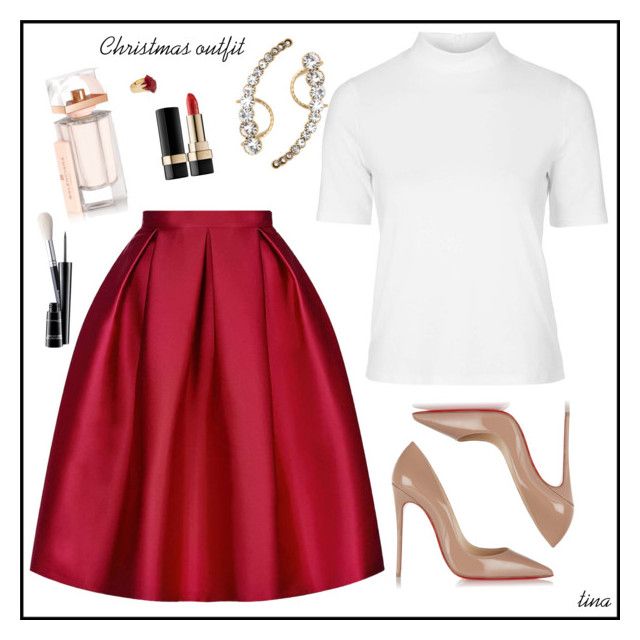 Elegant or casual? Which style do you prefer more? I feel more comfortable in jeans and sweater, so my holiday look is very simple and sporty. In my blog post you can find a few ideas for elegant and casual style. So be inspired and don't forget to spend these special days without stress and with smile :)
In long or midi dress you will look elegant and adorable. If you choose the red one, combine it with beige sandals and simple make up.
A sparking lamé swing dress with a glamorous vintage feel are perfect for the christmas party. Wear it with studded suede sandals.
Lace is still trendy. Green, blue or red are ideal for this occasion. Combine it with black sandals with fur and you will look stunning.
4.Midi Skirt
Red midi skirt combine with sleeveless white top, beige pumps and gold jewerly.
5.Sleeveless Top with Jeans
In jeans you can look elegant too. Wear it with silky sleeveless top or blouse.
6.Sweater ot Sweatshirt
And finally casual outfit: jeans, sweater or sweatshirt, sneakers, natural makeup. For those who prefers comfortable and sporty look :)
For shopping just click on the picture.
Tina