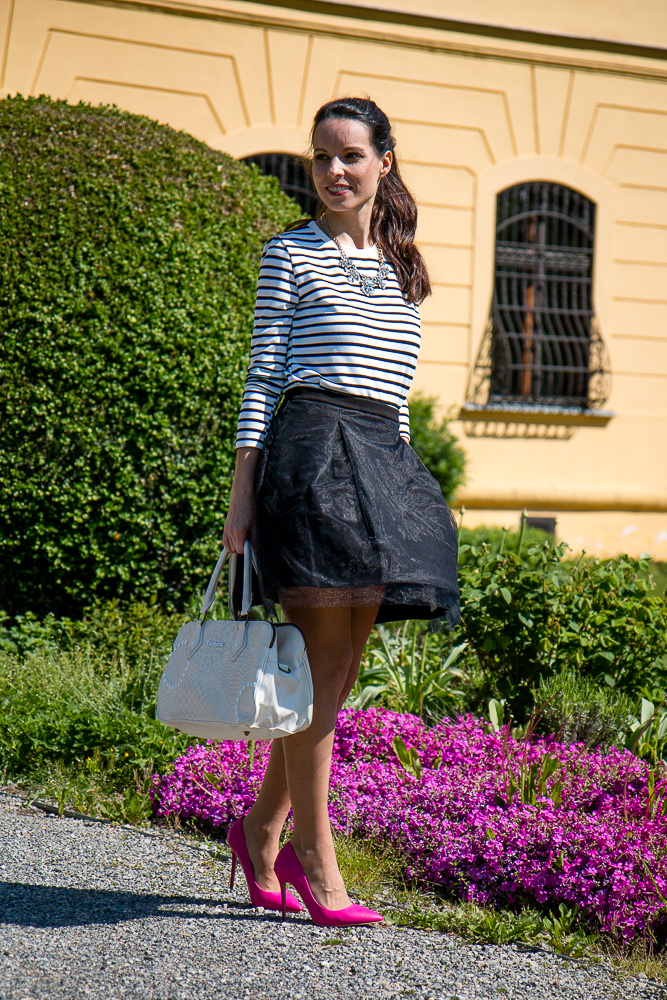 Happy Friday!
Stripes, tulle and pumps. Three words that describe my new outfit. I am wearing striped T-Shirt with long sleeves (SheIn), black tulle skirt (Bonprix) and pink heel pumps (Topankovo). I completed the look with white handbag (Desigual) and gold necklace with crystal stones (Ilymix). Elegant, simple and chic, what do you think? :)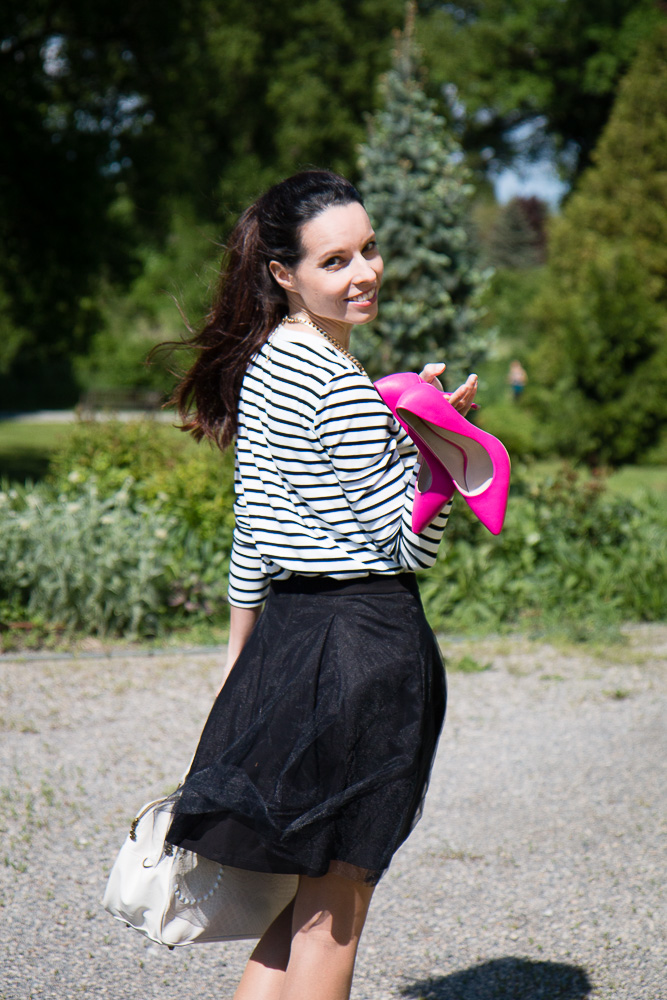 From all items I like pink pumps the most. They are pretty in beige and white color too, but I think for black and white combo pink is the best.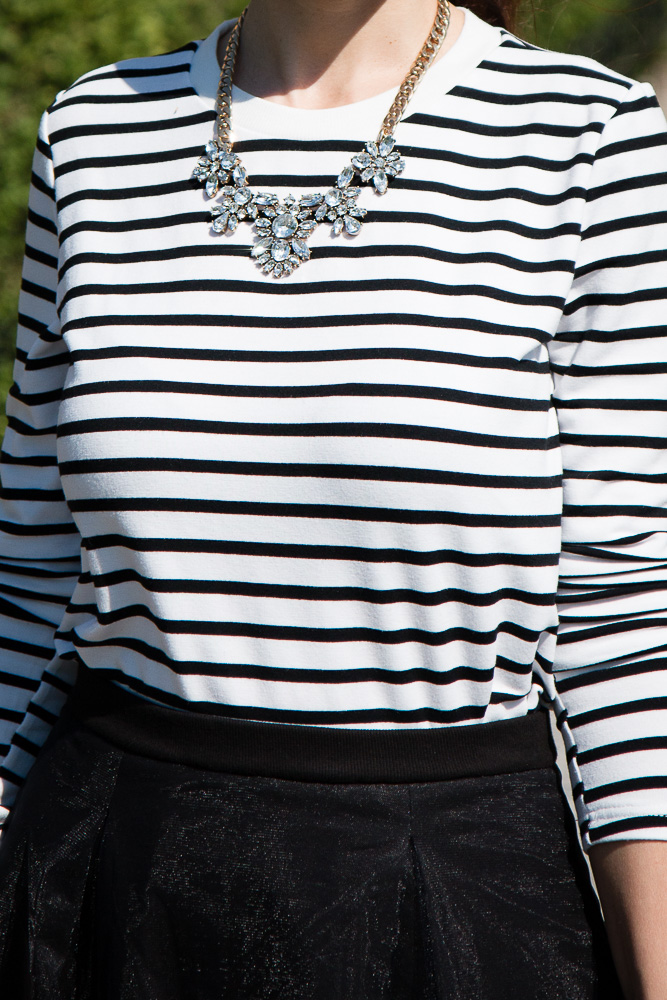 This sparkle statement necklace is perfect accessory for every woman, who wants to be stylish and elegant. You can buy it here. Don't forget to use code: Martina20 to take off 20% on all orders :)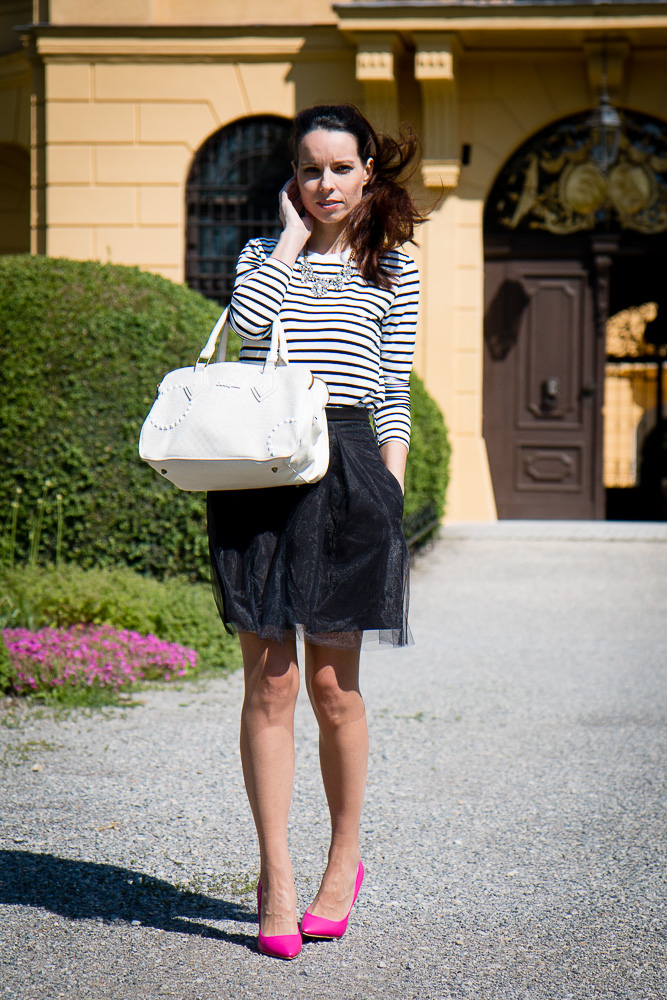 The pictures were taken in castle park in Eckartsau (Austria), a beautiful place for relaxing.
You will find outfit details and the links under my pictures. Feel free to leave your comments bellow :)
Have a great weekend!
Tina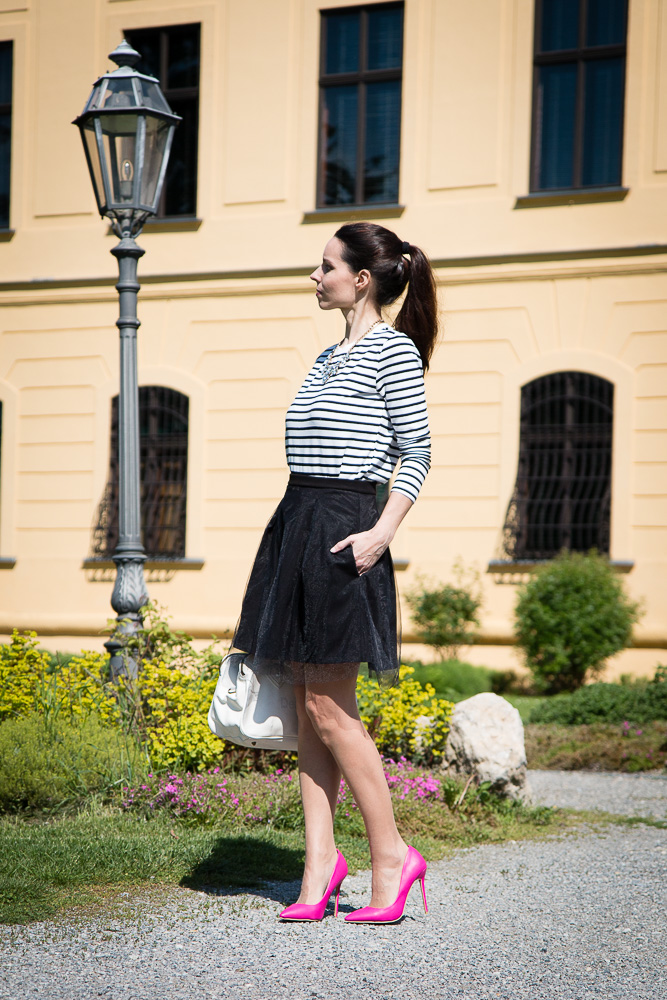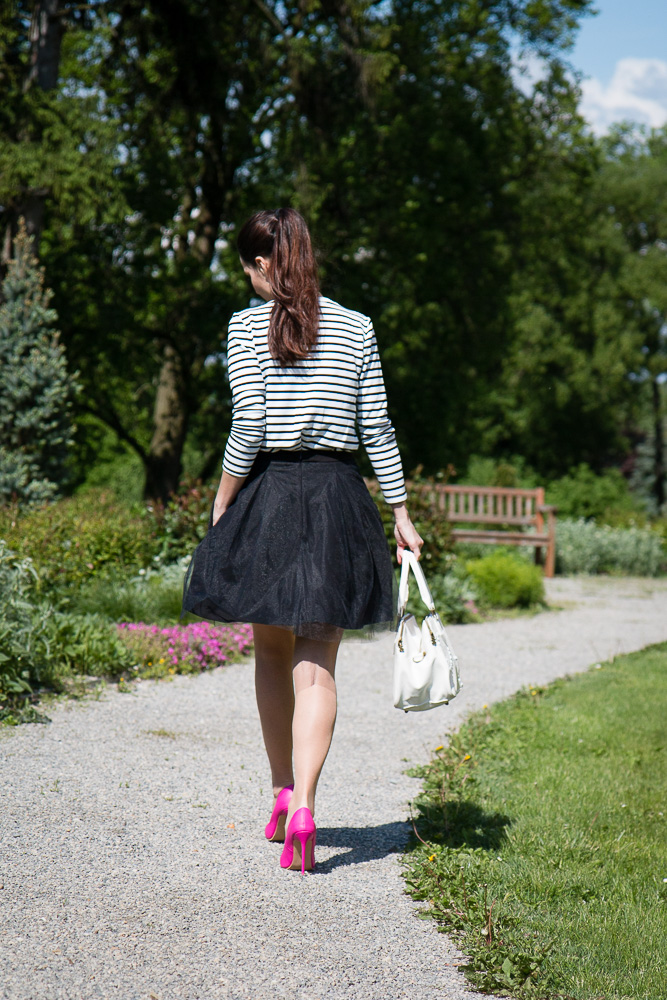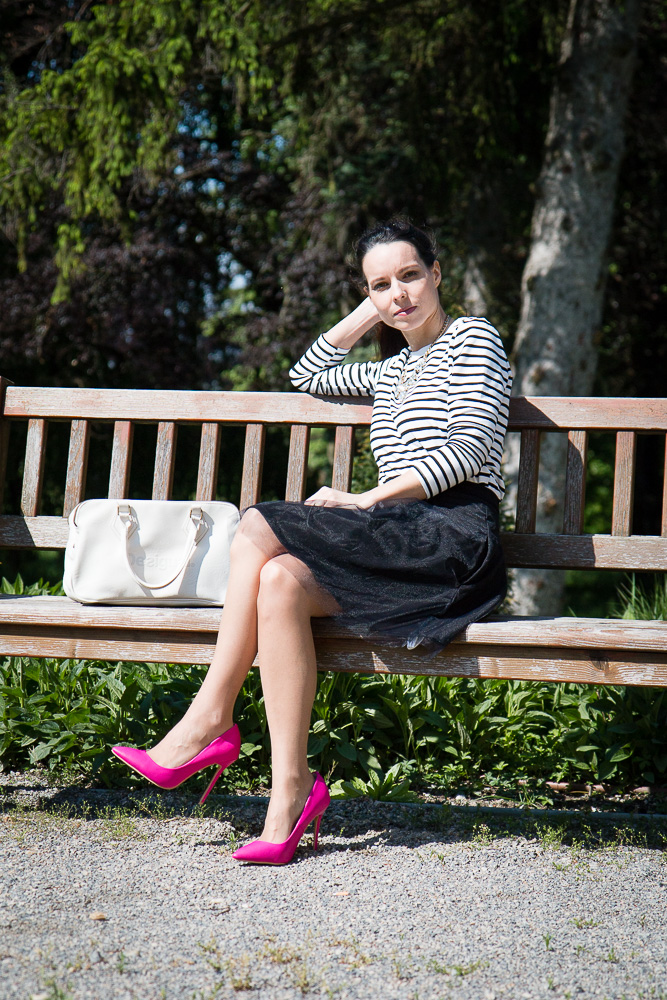 Photo: Maroš
Look:
top: SheIn | skirt: Bonprix | shoes: Topankovo | handbag: Desigual | necklace: Ilymix (use code: Martina20 to take off 20% on all orders)