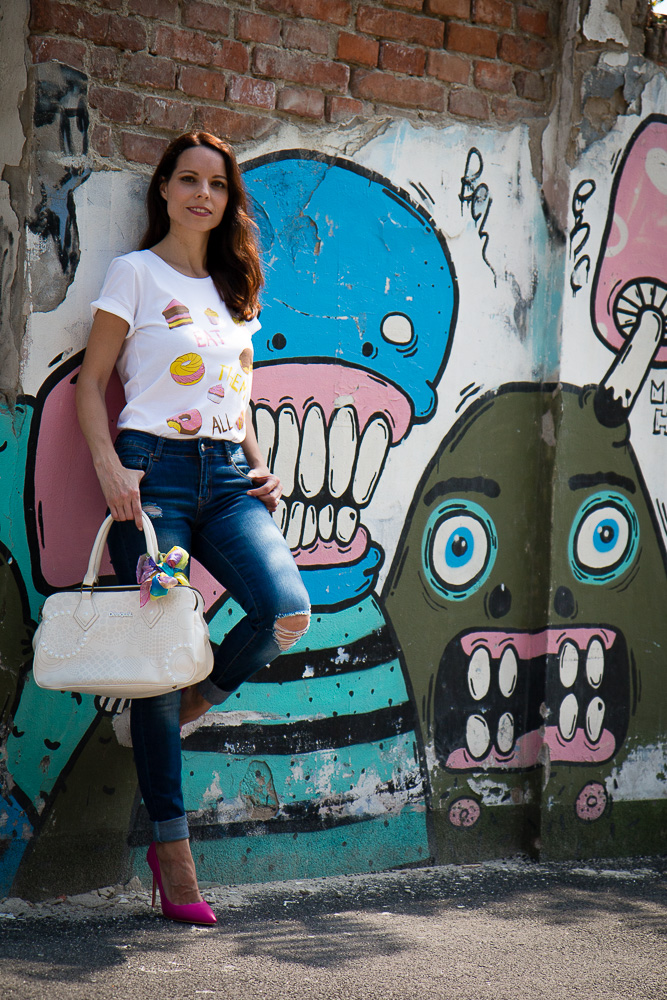 Hello everyone!
It's sunny day here and I love it! Today's post is about the printed T-Shirt from zoot.sk. It's sweet, cute and funny clothing item. You can combine it with jeans, shorts or skirt. I chose blue distressed jeans (New Yorker) and pink pumps (Topankovo) to this outfit. I completed the look with white handbag (Desigual) and colored silky scarf. Simple and chic, what do you think? :)
You can find outfit details and the links under my pictures.
Have a great day!
Tina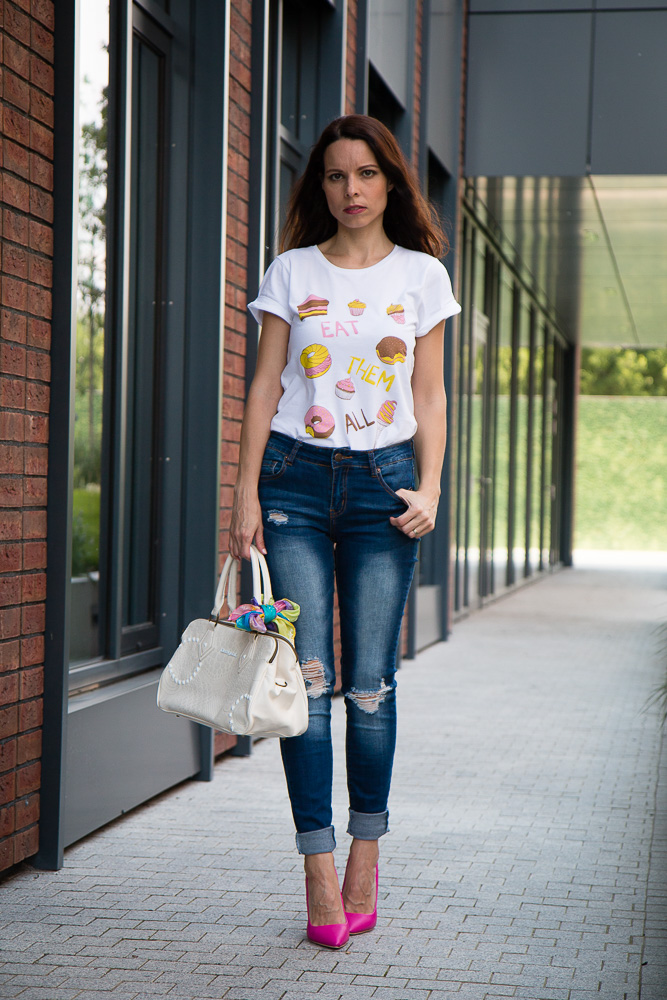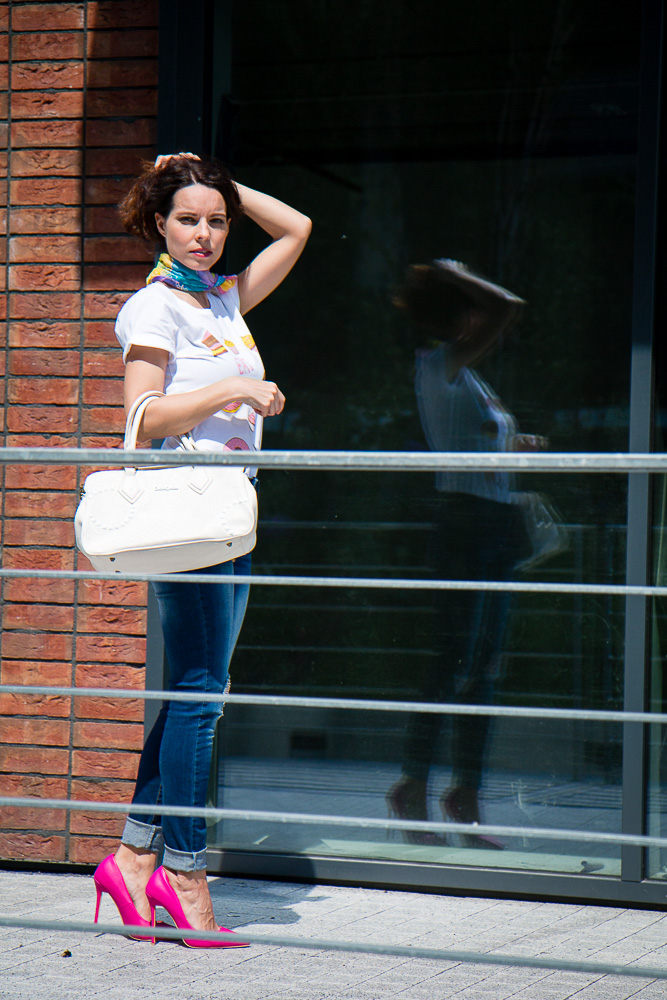 The colored silky scarf is perfect accessory for spring/summer season. You can wear it as a scarf, bracelet or accessory for your bag.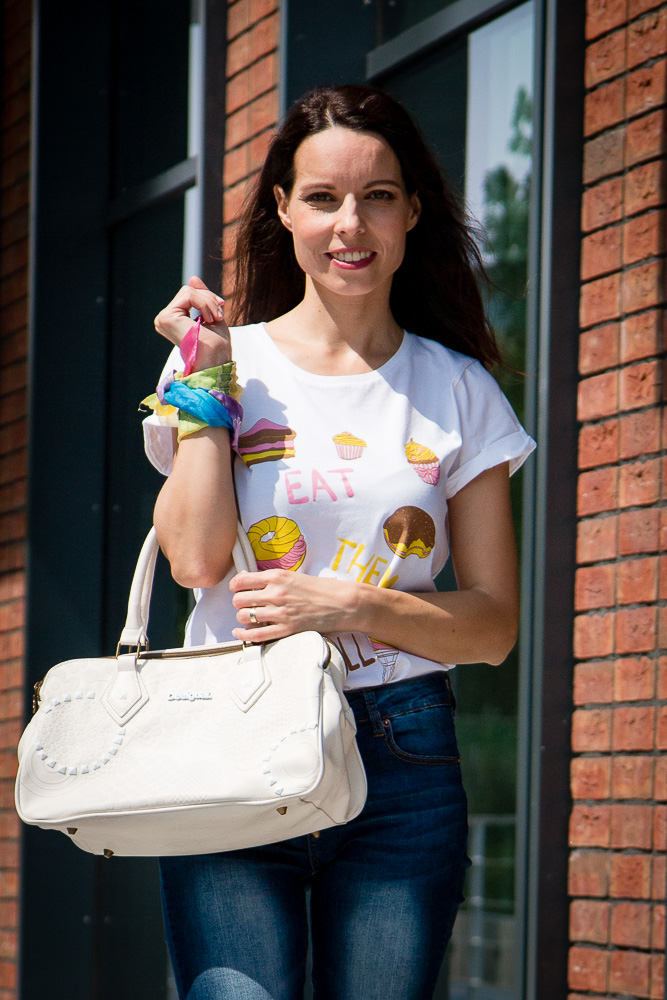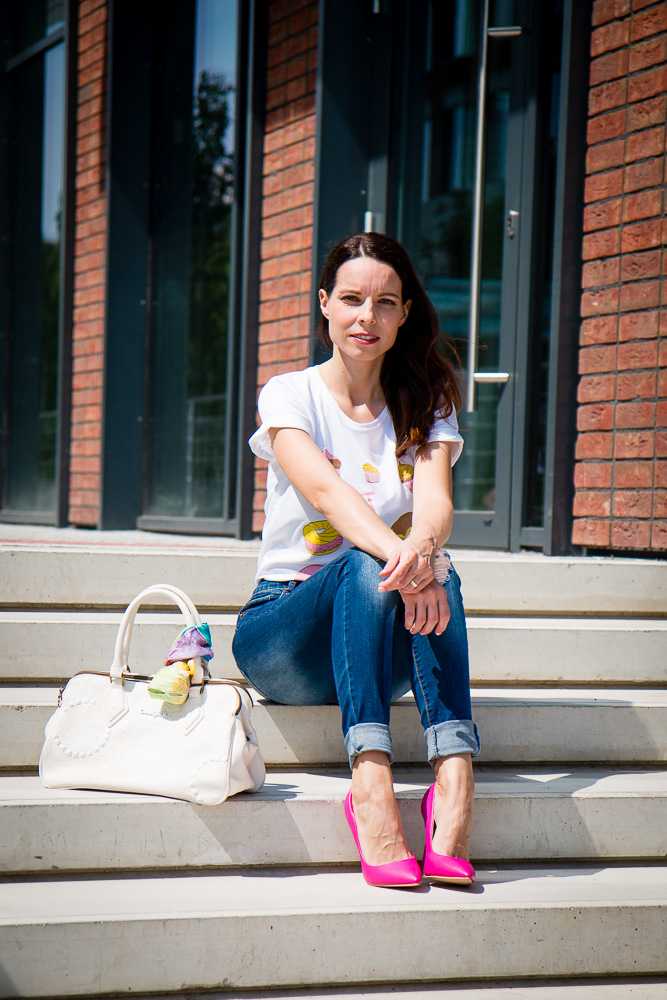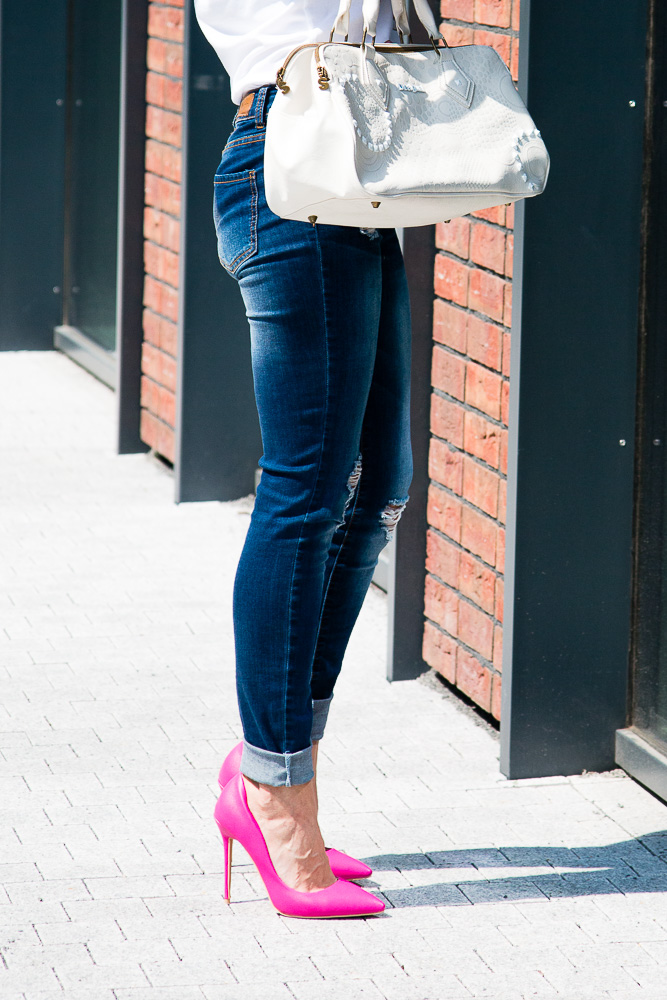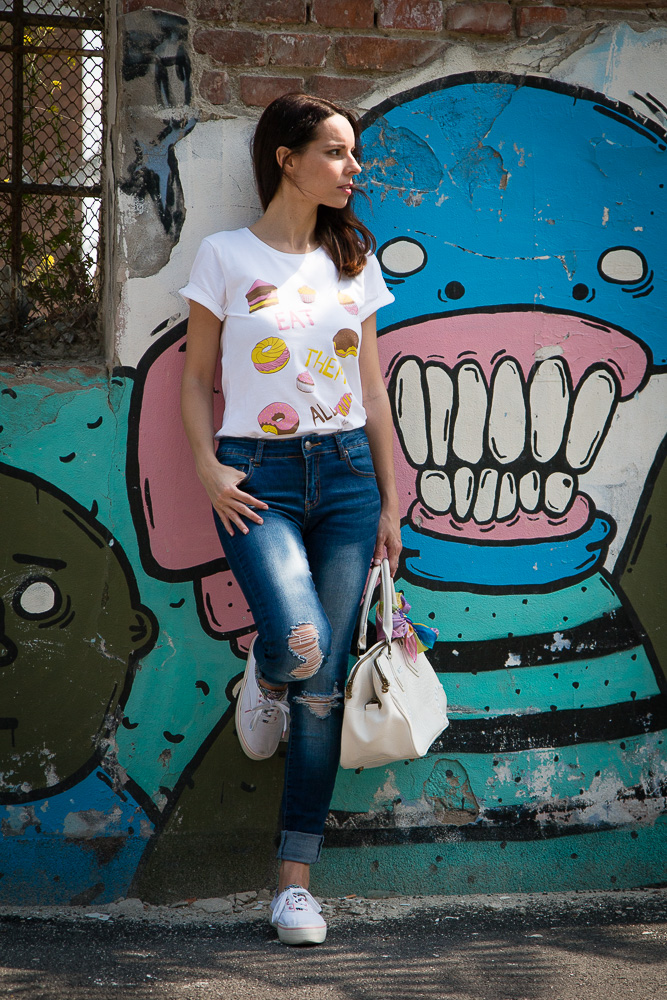 If you prefer more comfortable shoes, you can wear this outfit also with white sneakers.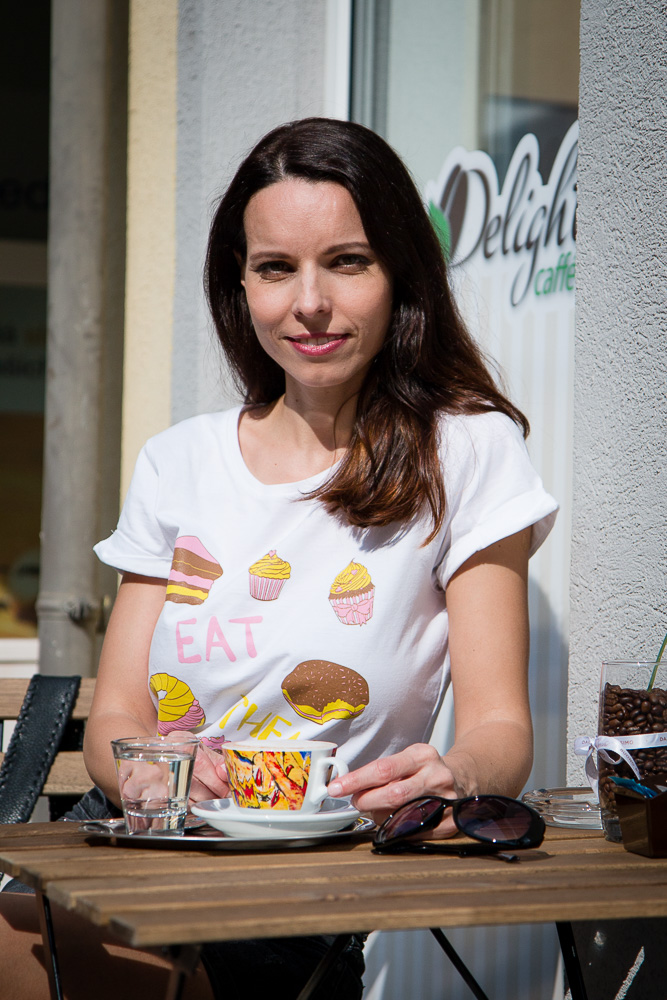 The best thing to do after photo shoot is to sip caffe with friends. My favorite place, Delight Caffe, is near Bratislava castle. The best place for a coffee and chocolate in the city :)
Photo: Maroš
Look:
T-Shirt: zoot.sk | jeans: New Yorker | handbag:Desigual | shoes: topankovo.sk | sneakers: Bershka