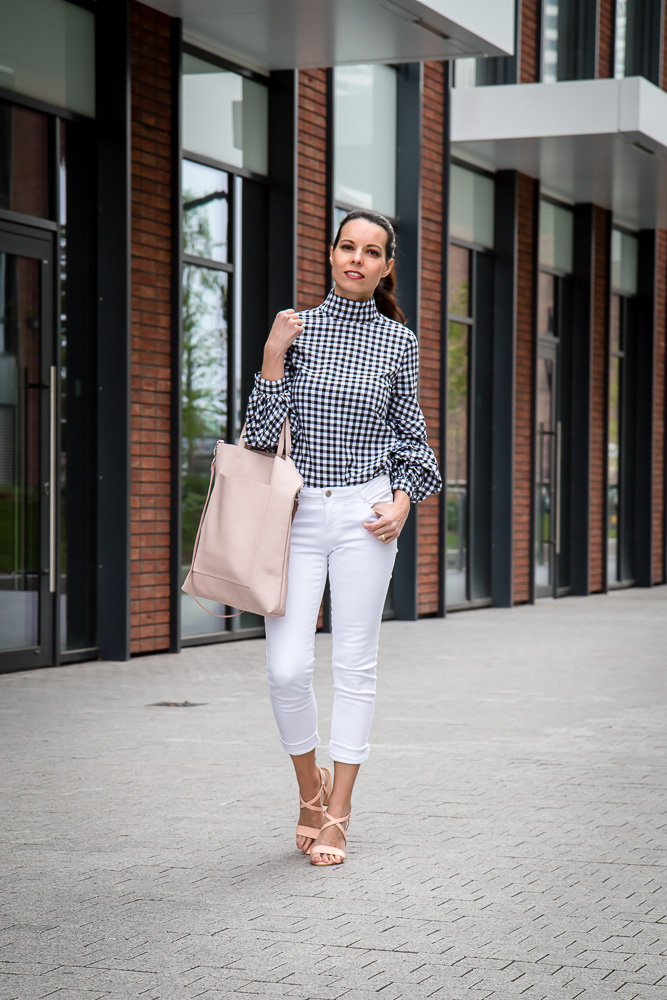 Hello fashionistas!
How are you? Today's post is about chic spring look. I created outfit with old items (everything is from past season). Maybe you remember this black and white gingham cutout high neck billow sleeve top. I was wearing this top with black leather skirt. You can see this outfit here :)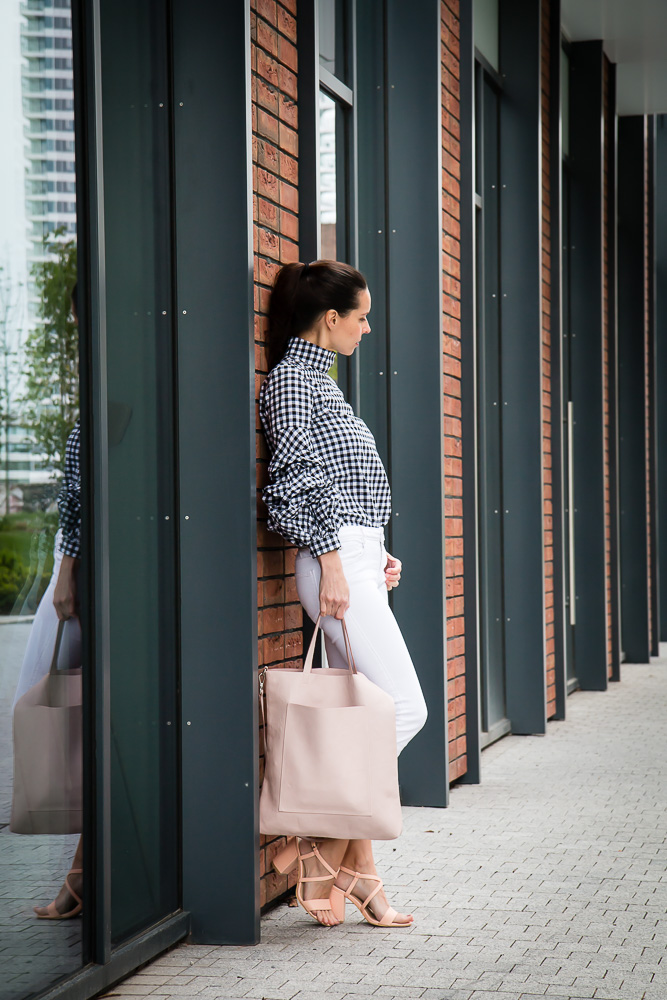 This time I combined the shirt with white jeans and pink sandals. I chose pink shopper bag to this outfit. Chic and trendy look for spring, what do you think?
My styling tips:
Office look: black and white top, white pants, pink/beige/black sandals or pumps, pink/black handbag
Casual look: black and white top, white jeans, black leather biker jacket, sneakers/flat shoes, cross body bag
You will find all styling tips under my blog post ;)
Have a great week!
With love,
Tina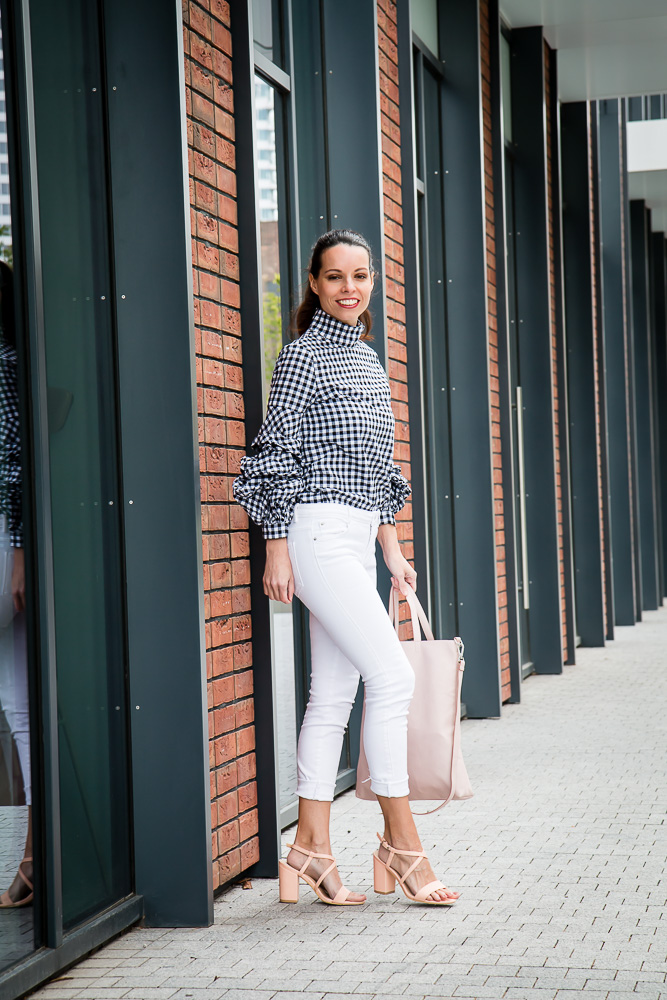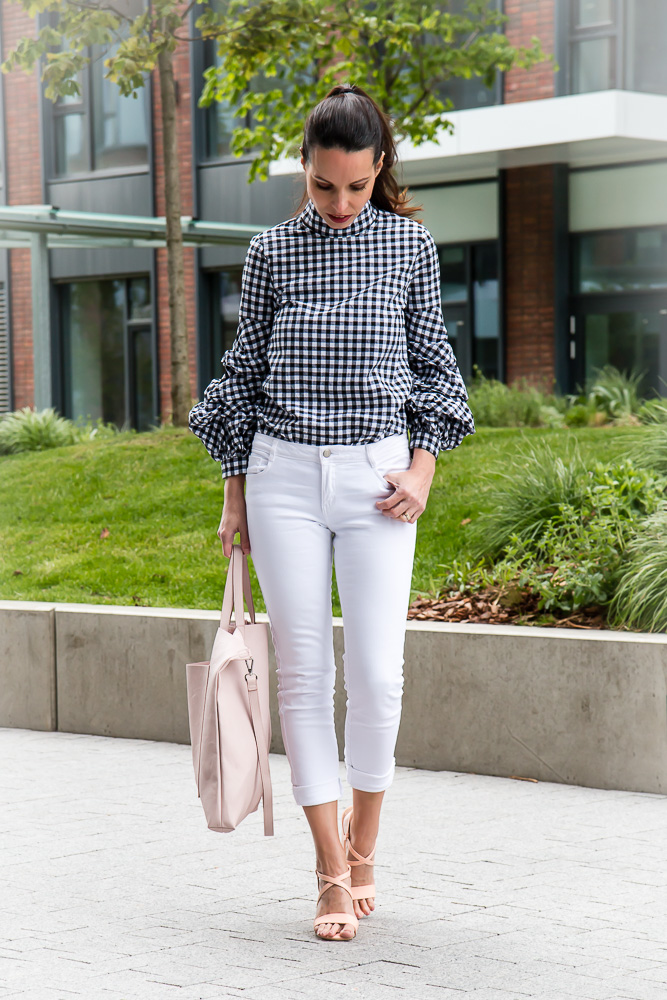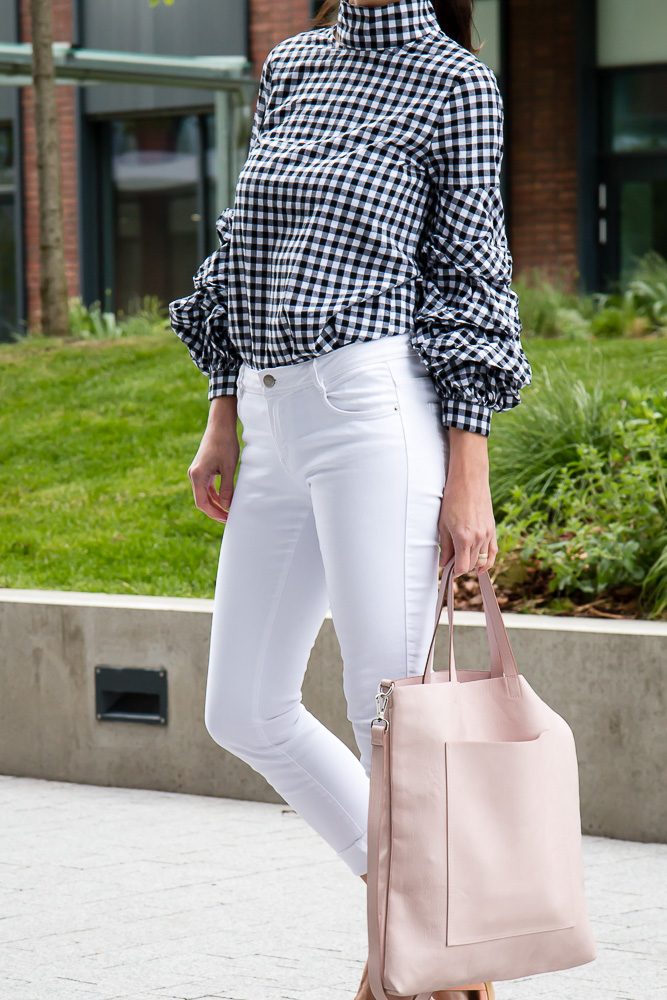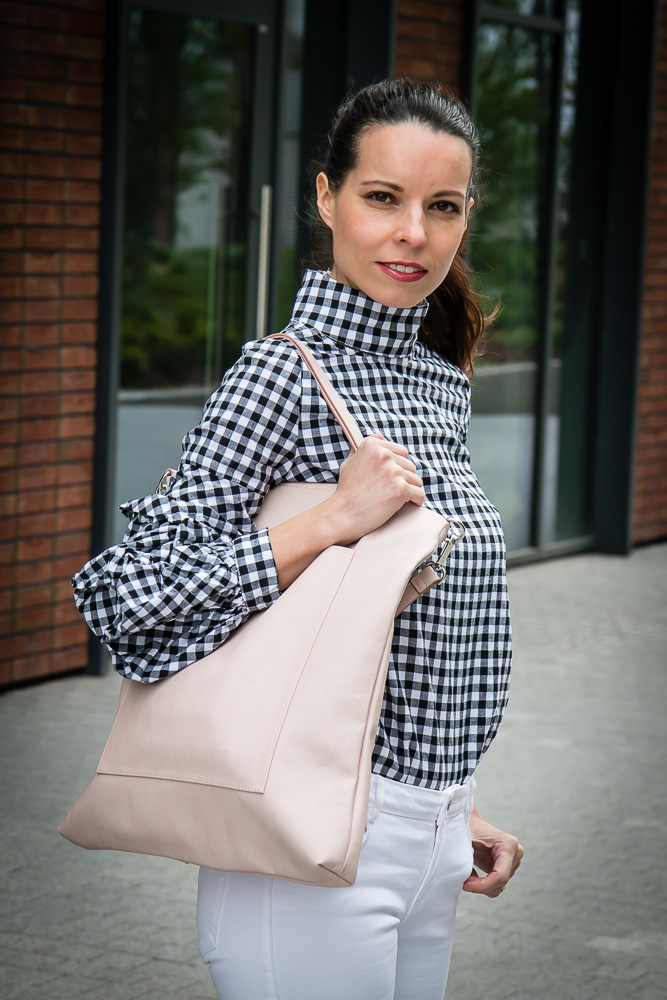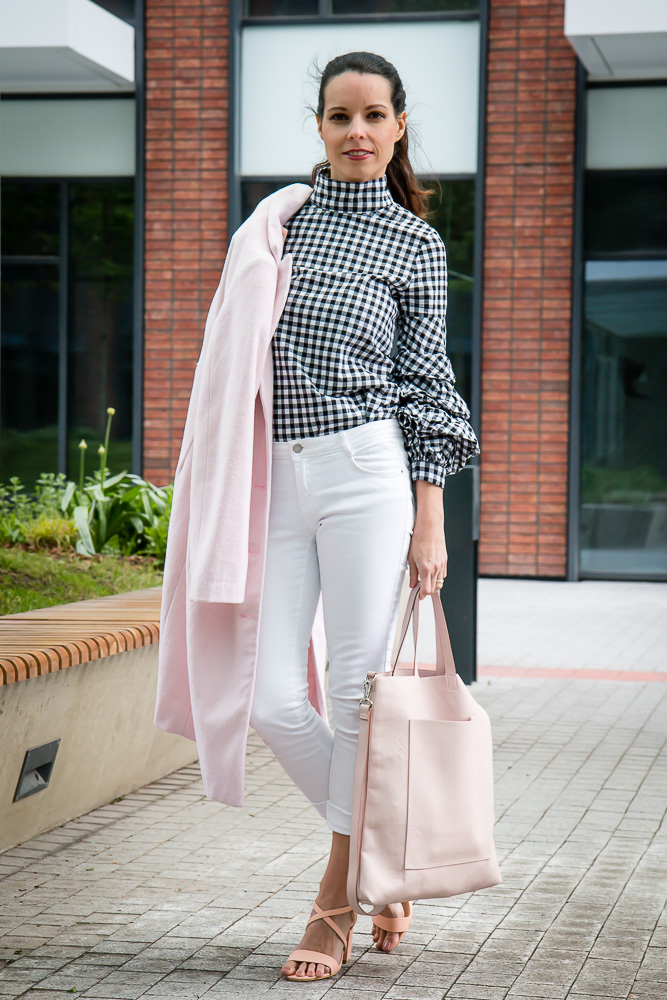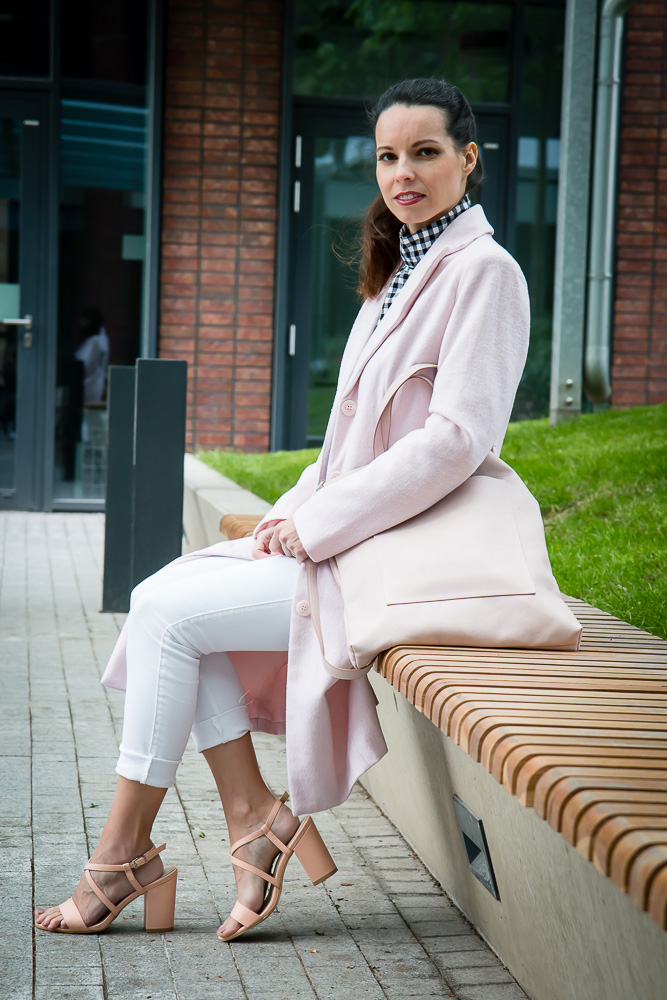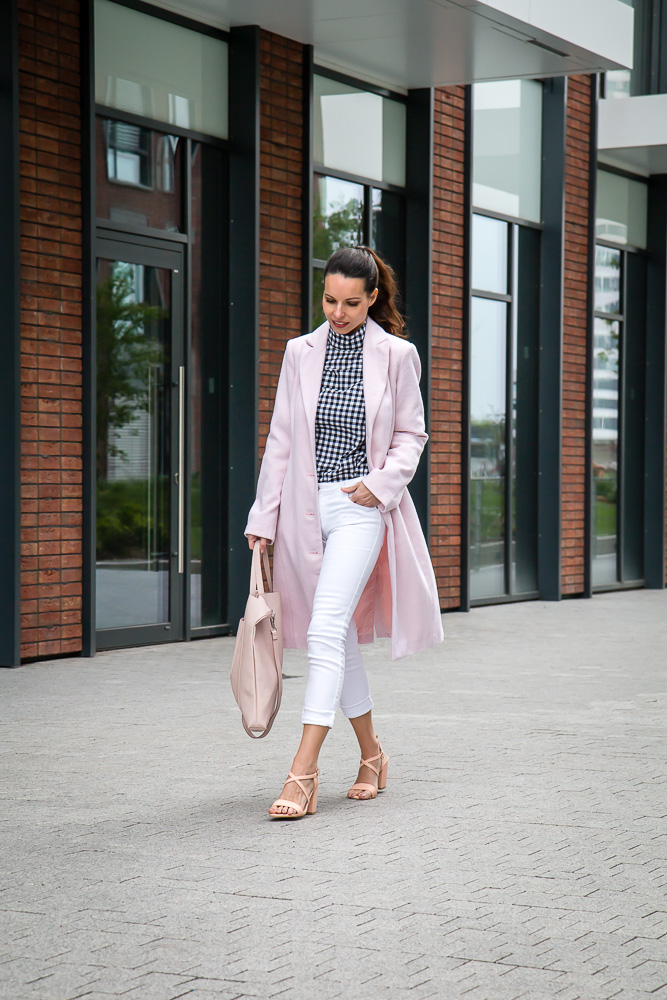 Look:
black and white top | white jeans (similar here) | pink sandals (similar here) | pink shopper bag (similar here) | pink coat (similar here)