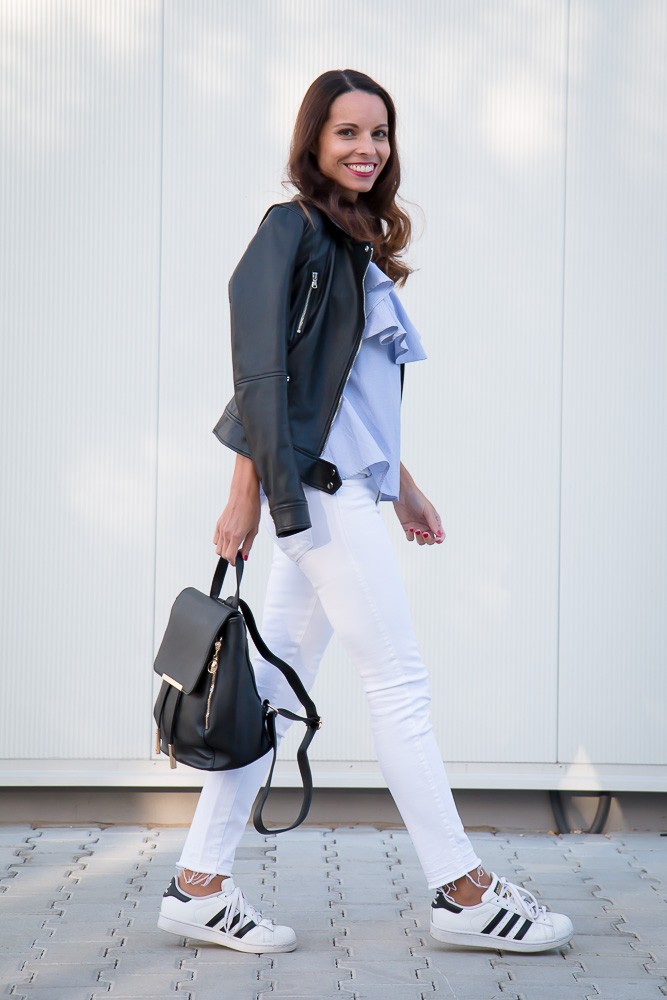 Hello fashionistas!
How are you today? It's a great sunny day here and I love it so much. It looks like the summer won't to say good bye. My today's outfit is about late summer look. I am wearing blue off the shoulder blouse (my favorite summer clothing item from SheIn), black jacket (Zara) and white jeans (Zara). I combined it with white sneakers (Adidas Originals), because I prefer comfy shoes. From accessories I chose black mini satchel (RoseWholesale), sunglasses (New Yorker) and silver necklace to this outfit. Casual and chic, what do you think?
This is the first time, when I made my curly hair with diamond professional flat iron from Irresistible Me. I hope you like it :)
You can find outfit details and similar items under my photos.
Have a nice day and enjoy this wonderful weather ;)
Tina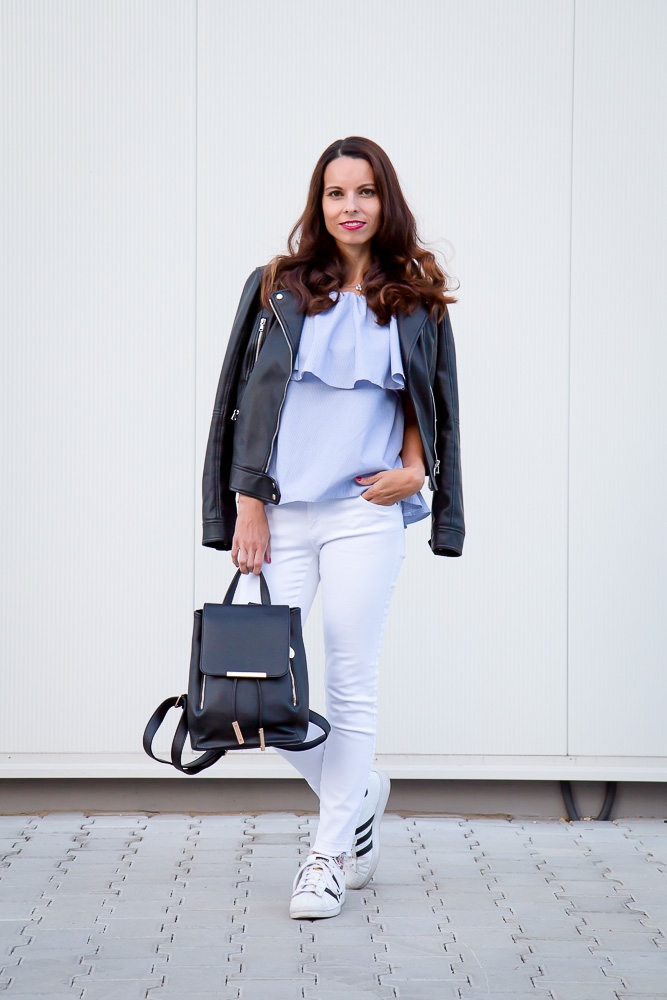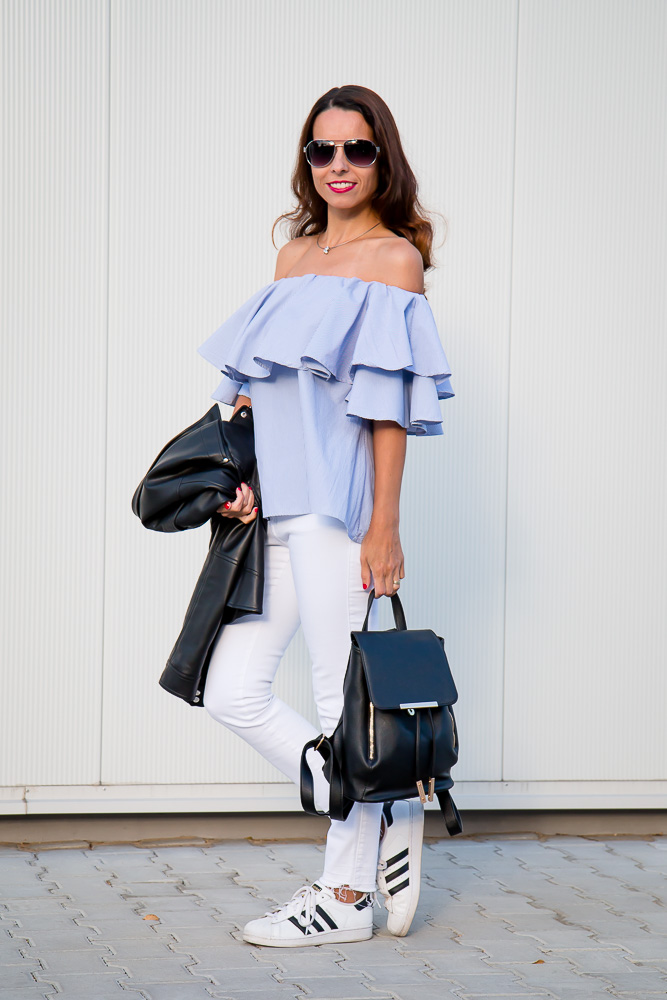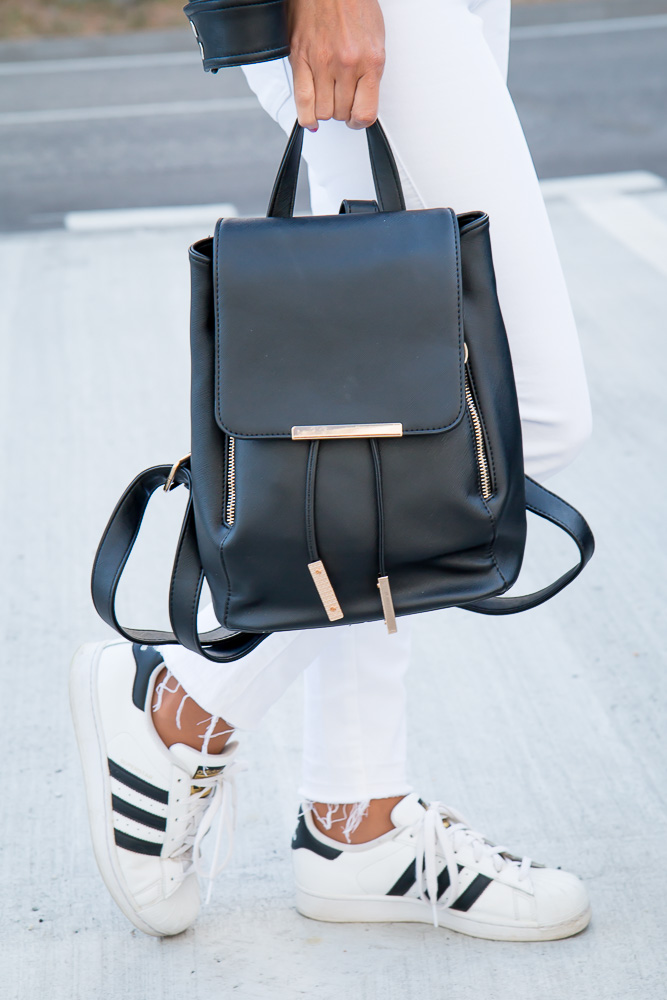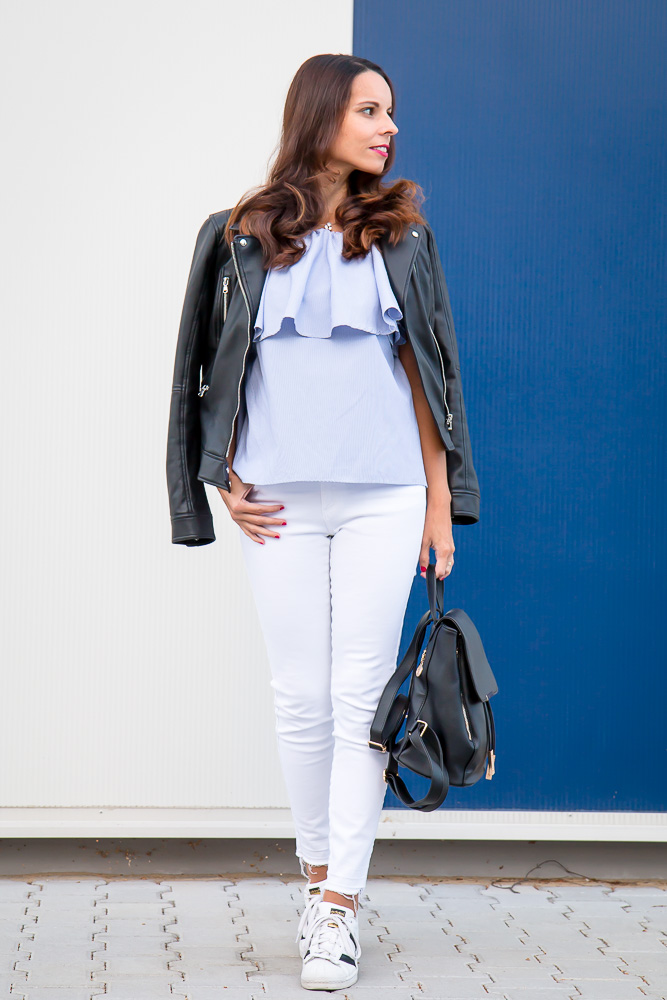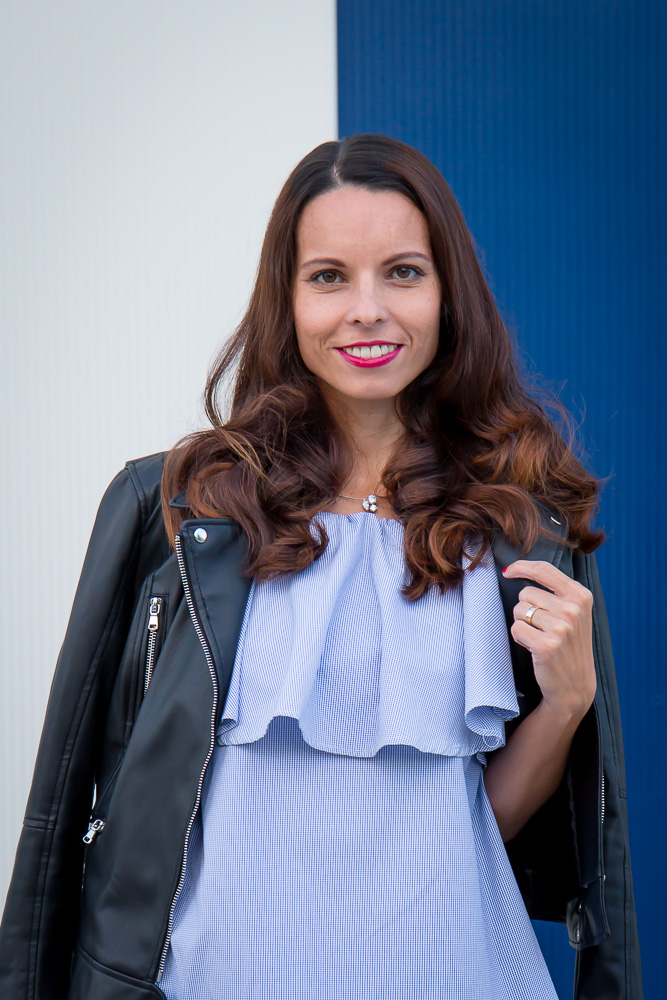 Photo: Maroš
Look:
top: SheIn | jacket: Zara | jeans: Zara | sneakers: Adidas Originals | satchel: RoseWholesale | sunglasses: New Yorker | necklace: Swarovski | flat iron: Irresistible Me