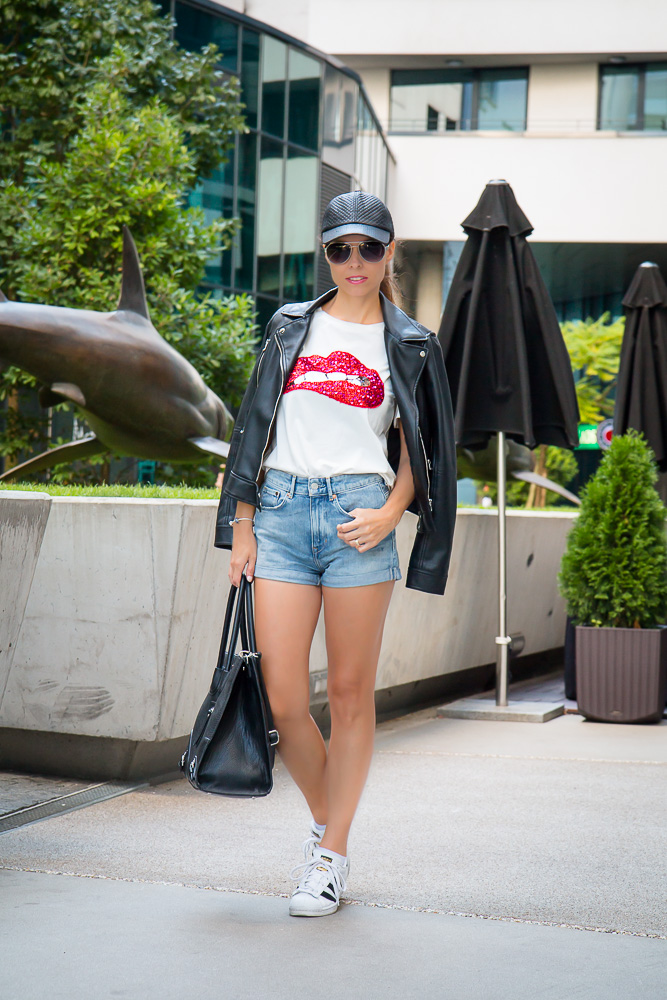 Hello everyone!
It's Friday! What will you do this weekend? I have one casual outfit tip for you today. I hope you will like it. I am wearing white lip print T-Shirt, denim shorts, white sneakers, black cap, black bag, sunglasses and black leather jacket.
My newest clothing item is white lip print T-Shirt, which I ordered on SheIn, where you can find many pretty pieces for a low price. This T-Shirt is of high quality and the size fits perfectly (I'm wearing S). It's very trendy, comfy and great item for the summer. What do you think?
You can find many discounts on SheIn, so don't forget to visit their Flash Sale, Exclusives or Clearance. Last chance to buy summer clothes ;)
Outfit details and similar items you will find under my photos :)
Have a great weekend!
Tina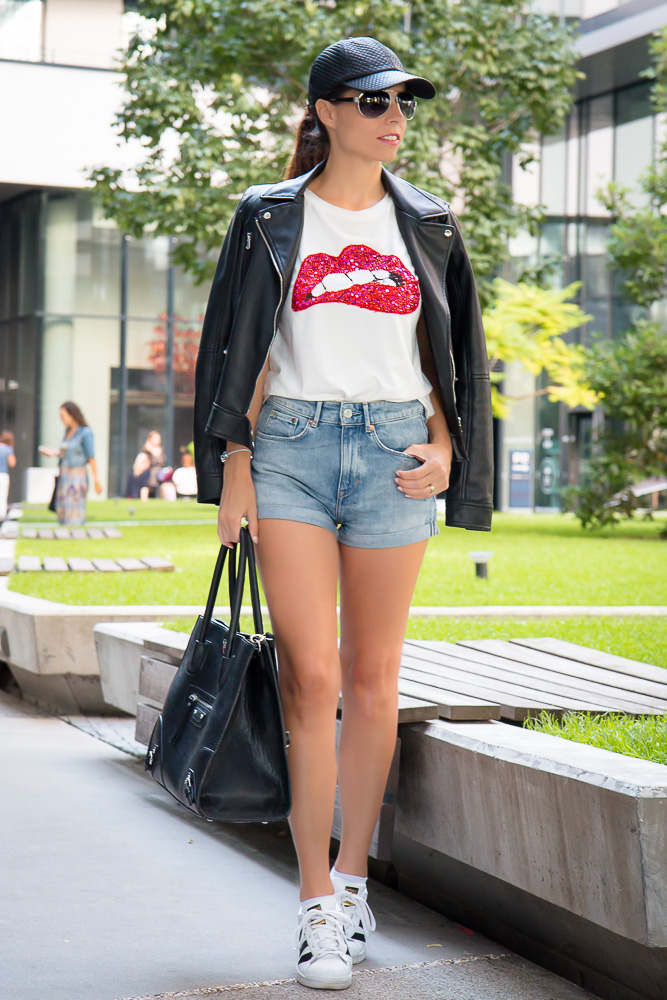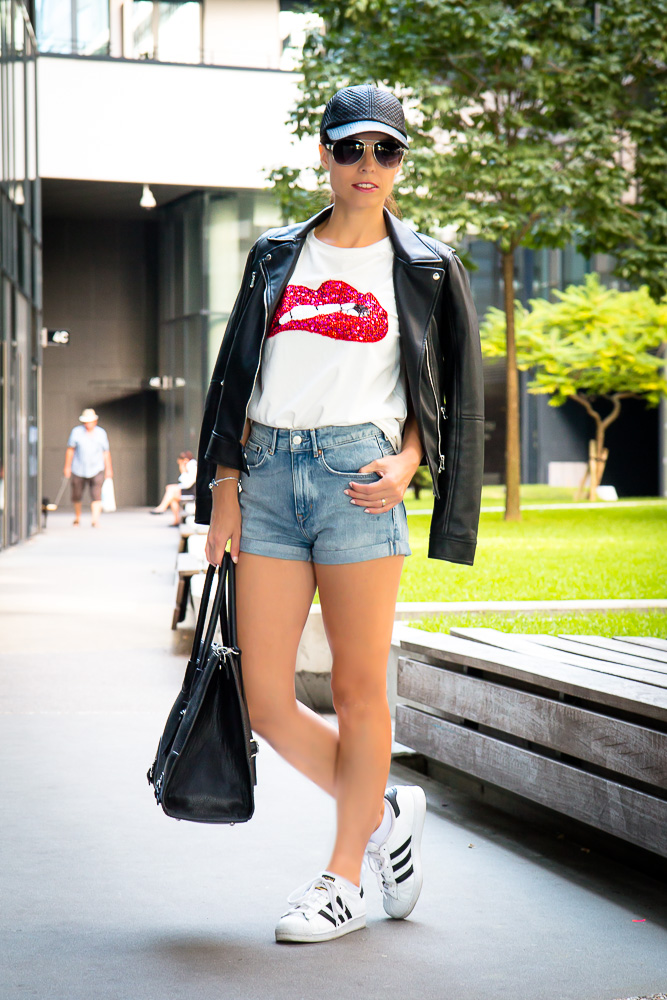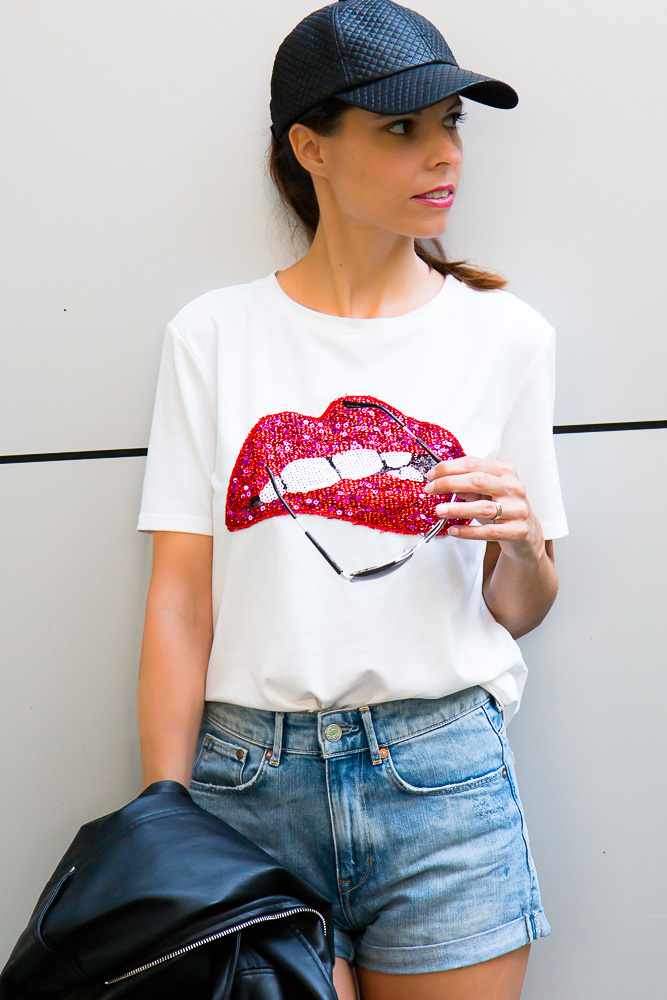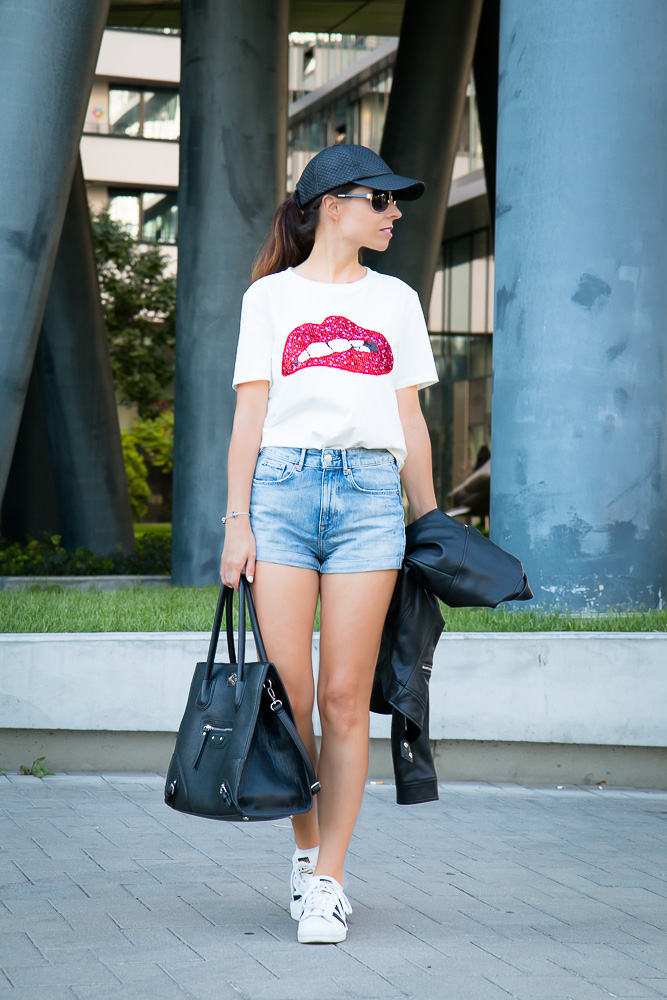 Photo: Maroš
Look:
T-Shirt: SheIn | denim shorts: H&M | jacket: Zara | sneakers: Adidas Originals | bag: Orsay | cap: Reserved | sunglasses: New Yorker | bracelet: Soufeel